HEWI MAG / NEWS
HEWI has been awarded the Universal Design Award 2021
HEWI stands for forward-looking innovations, a high level of functionality and well thought-out design. For this, our LifeSystem sanitary series was awarded the Universal Design Award.
Our society is changing and with it the requirements for architecture and product solutions. HEWI has accepted this challenge and for decades has been successfully developing products that focus on people and their individual needs - without losing sight of aesthetic standards.
The Universal Design Award, which is presented by the Institute for Universal Design, only honours outstanding products that are forward-looking and can be used across generations.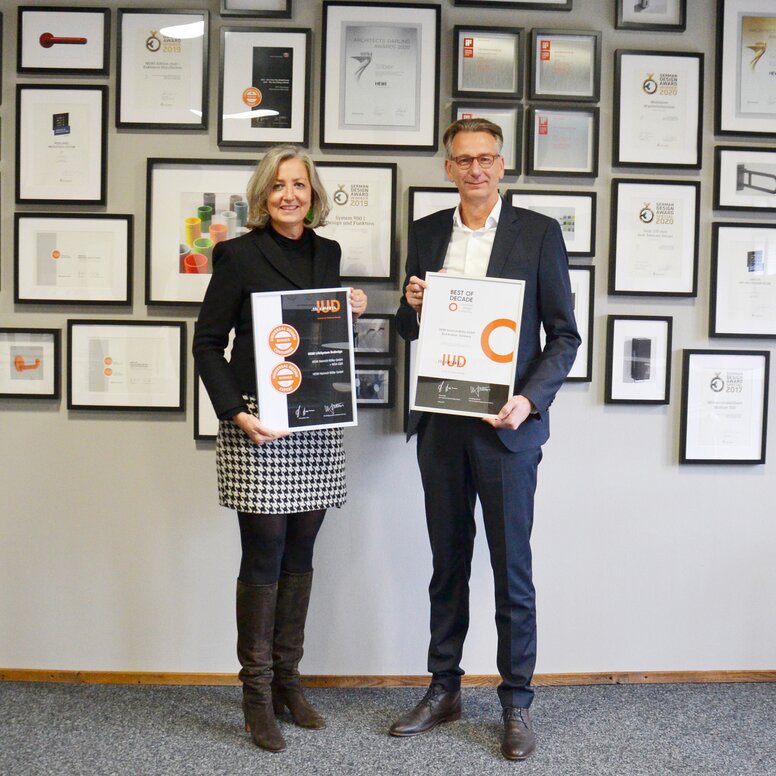 Double award for LifeSystem
The redesign of LifeSystem received two Universal Design Awards. In the Expert Winner and Consumer Winner categories, the barrier-free sanitary series won over both the consumer and expert juries.
LifeSystem from HEWI is the answer to the complex requirements for barrier-free bathrooms in healthcare buildings. The products, from folding support rails to shower seats and accessories at the washbasin, are well thought out down to the smallest detail - they impress with their durable quality and hygienic design.
Best of Decade Universal Design Company 2021
We are proud of a special award: HEWI has been awarded the "Best of Decade Universal Design Company 2021" signet this year for its commitment to accessibility | Universal Design. The award underlines our topic leadership in the field of accessibility in the last decade and is at the same time an incentive for us for the future.
Stay up to date and receive the latest developments in the field of accessible bathroom equipment. Sign up for our newsletter.