HEWI MAG / NEWS
Universal Design Competition 2022: HEWI receives two awards
HEWI is committed to Universal Design and has come to represent well thought-out designs, a high level of functionality and forward-looking innovations. For this, the HEWI seat family and the HEWI adhustable mirror were recently honoured with the Universal Design Expert Award at the Universal Design Competition 2022.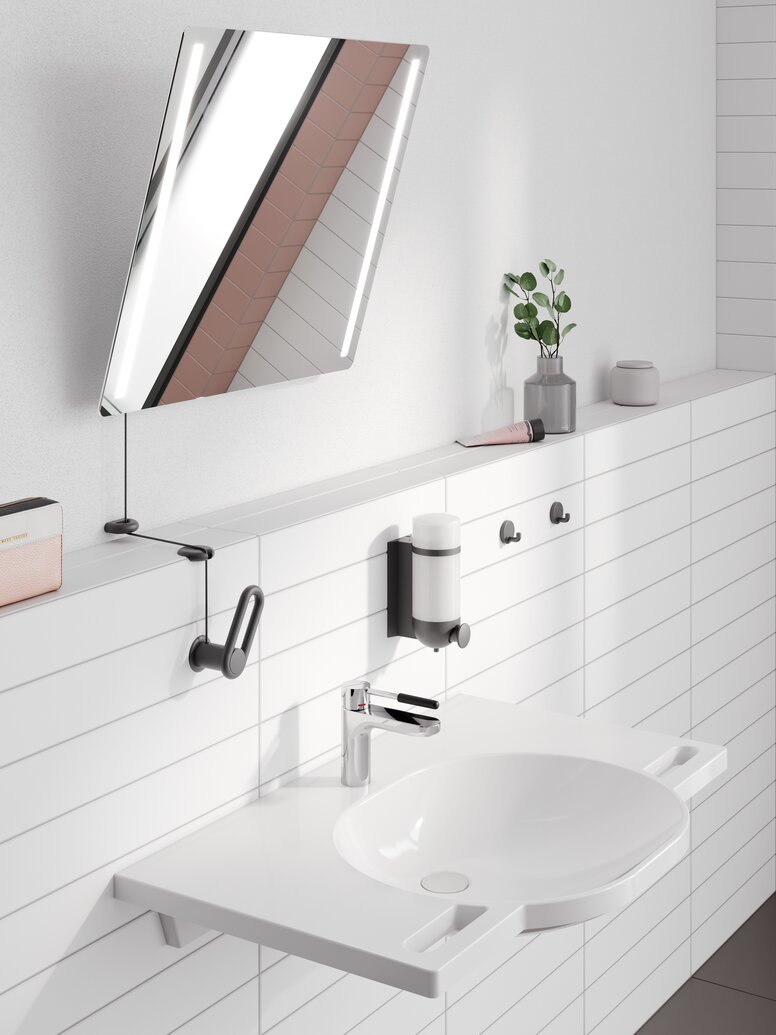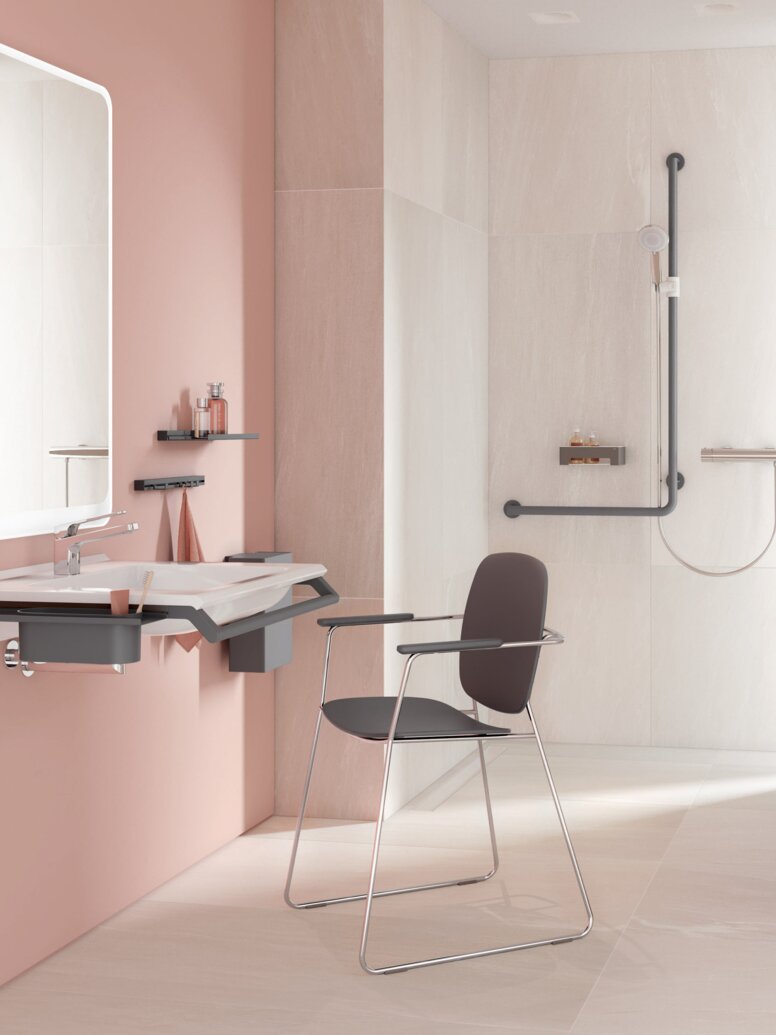 HEWI Adjustable mirror
Adjustable mirrors are used in situations where full-length mirrors cannot be installed due to pre-wall installations. The illuminated or non-illuminated HEWI adjustable mirror models offer users added convenience at the washbasin. Modern lighting technology is integrated into the illuminated adjustable mirrors. This allows the user to freely adjust the light temperature and intensity on the mirror. The light is controlled by a power- and battery-free Bluetooth wireless wall switch that can be placed anywhere. This enables optimal placement at the washbasin and is aimed at the individual needs of the user.
HEWI seat family
The HEWI seat family increases comfort and safety in the washroom and opens up space for creative diversity. Its design captivates with a new, modern language of form. The delicate frame is a design highlight that lends it visual lightness. Selected models have additional functions, such as a towel rail or various holding options. This furniture perfectly adapts to the shape of the body and provides a stable sitting position for the user. Thanks to the cross-system design and HEWI's system expertise, the two stools and two bath chairs can be integrated perfectly into any bathroom and can be combined with other accessories from HEWI. The products are versatile and can be used in private bathrooms as well as in public washrooms.
Keep up to date about innovative accessibility solutions. Sign up for our newsletter now.