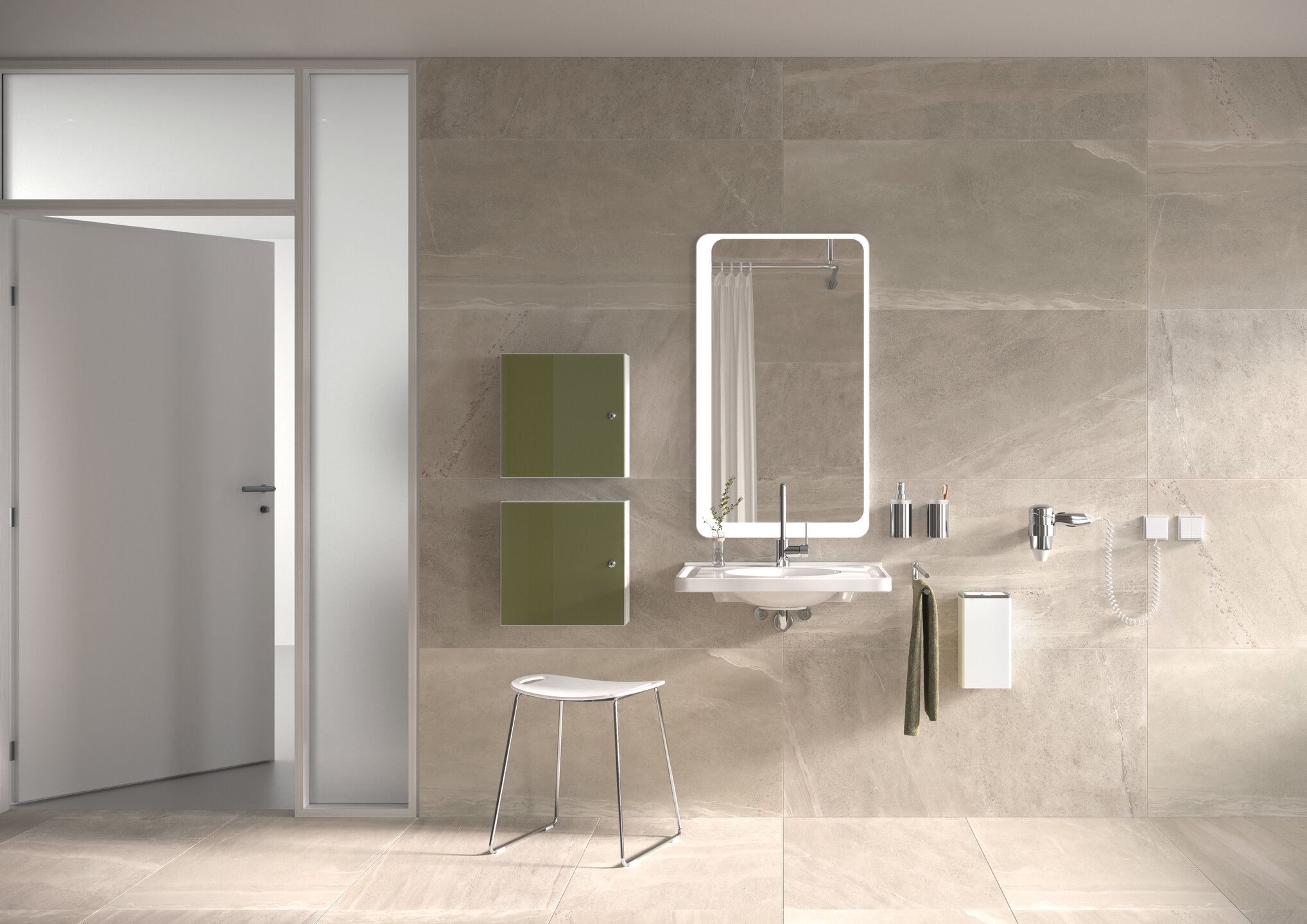 washbasin
Barrier-free washbasins can be used flexibly - they can be used both sitting and standing. In order for the washstand to be suitable for a wheelchair user, it must be accessible by at least 55 cm.
Equipment products
Shelves, sockets and fittings must be within the immediate reach of the user. Soap dispensers, waste garbage cans, hand dryers must be located in the area of the washstand and stand out from their surroundings in a visually contrasting manner.
Mirror
The mirror above the washbasin must be visible for a sitting as well as a standing person - this is especially easy to achieve with a mirror that reaches up to the washbasin. Care must be taken to ensure that the lighting is as glare-free as possible.
Moving surface
The movement area in front of the washbasin should 150 x 150 cm.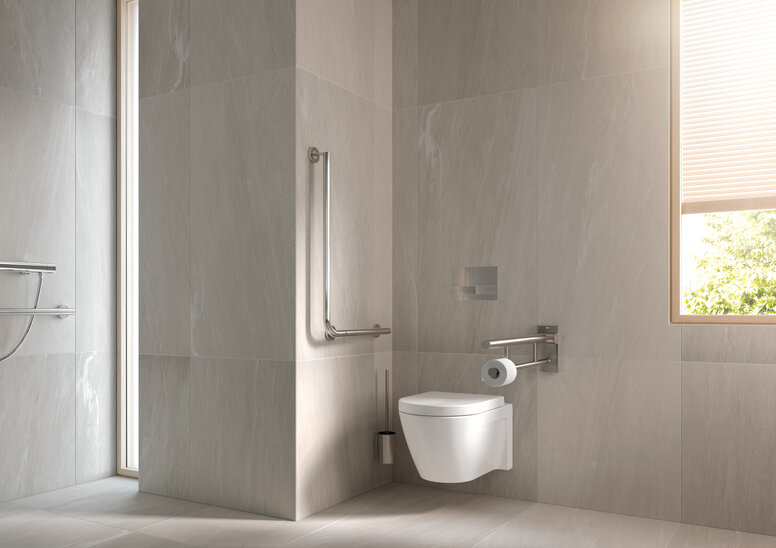 At the WC
To ensure that the WC can also be used by a wheelchair user, the toilet bowl should be sufficiently deep. This ensures that if the wheelchair is approached from the side, the seats are next to each other, thus enabling a transfer from the wheelchair to the toilet. In addition, a lateral space requirement of at least 90 cm is required for this. In front of the WC, an appropriate movement area for manoeuvring with a wheelchair should also be planned.