Design Comfort Care
Experience innovations virtually
Excellent design and intelligent functions are firmly anchored in HEWI's DNA. Innovative solutions from HEWI always focus on people and their individual requirements. The redesign of LifeSystem, the professional system for nursing, includes design, ergonomics and function. In the Care segment, the new cross-series seat family and the expansion of System 900 also offer greater comfort and safety.
The hotel bathroom gains elegant design options for unique design bathrooms with new fittings and elegant accessories from System 815 in matt black. The new, optional adhesive mounting facilitates installation and prevents damage to high-quality surfaces.
HEWI LifeSystem
Redesign with modern design language
The HEWI professional system for care has a new look. The flexible, adaptable and expandable system impresses with its high quality and withstands daily stresses. The new design and the individually configurable additional functions promote the independence of the users. More information and the LifeSystem film: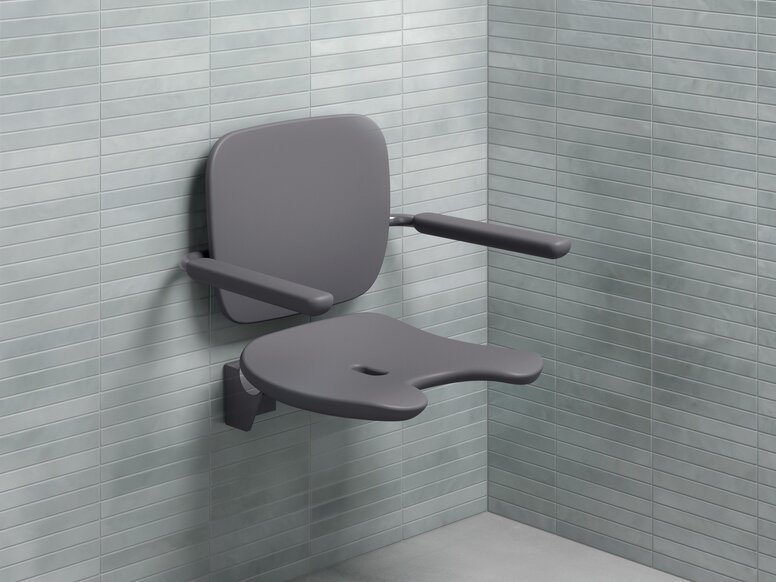 System 900
New design options
System 900 combines purist design with high functionality and a unique depth of range. The products are well thought-out down to the smallest detail and convince with their convenient use, durable quality, clever installation technology and hygienic design. The expansion of the system with new folding support handles and shower seats offers new design options and colour combinations. Further product features:
HEWI seat family
Cross-series design
The cross-series HEWI seat family is characterised by its modern and timeless design language as well as its high product quality. It comprises four solutions that offer greater safety and comfort in both public and private sanitary rooms. The mobile seating units can be used flexibly wherever they are needed. Further descriptions and 3D product animations at: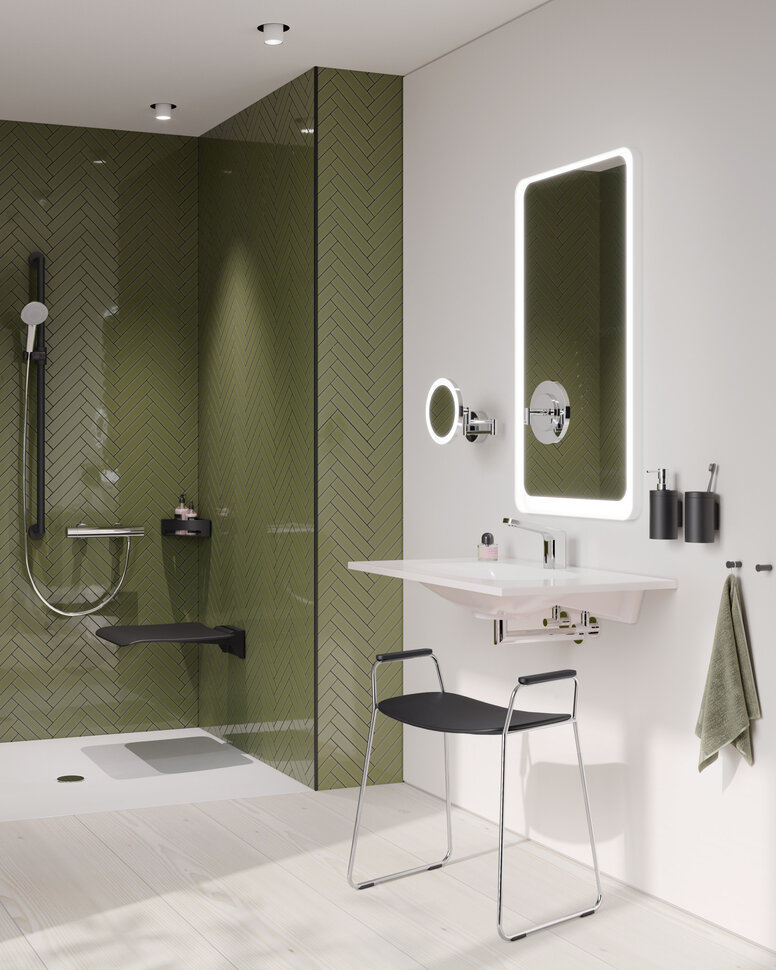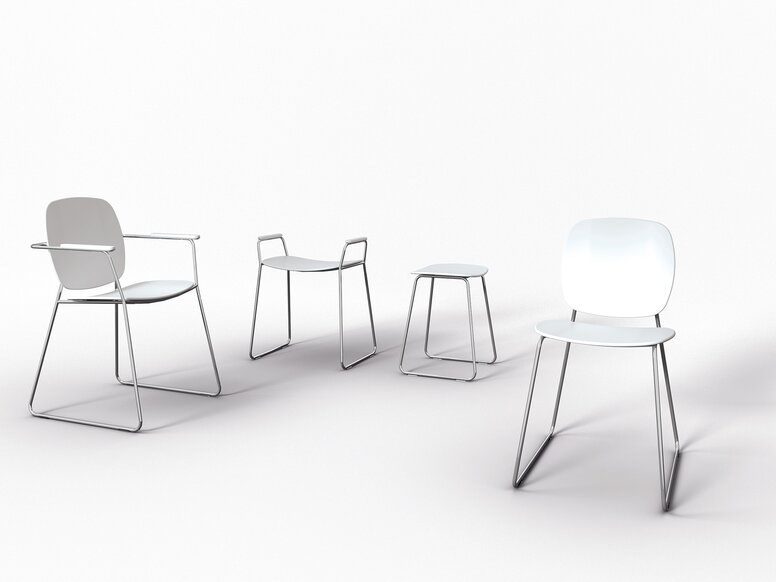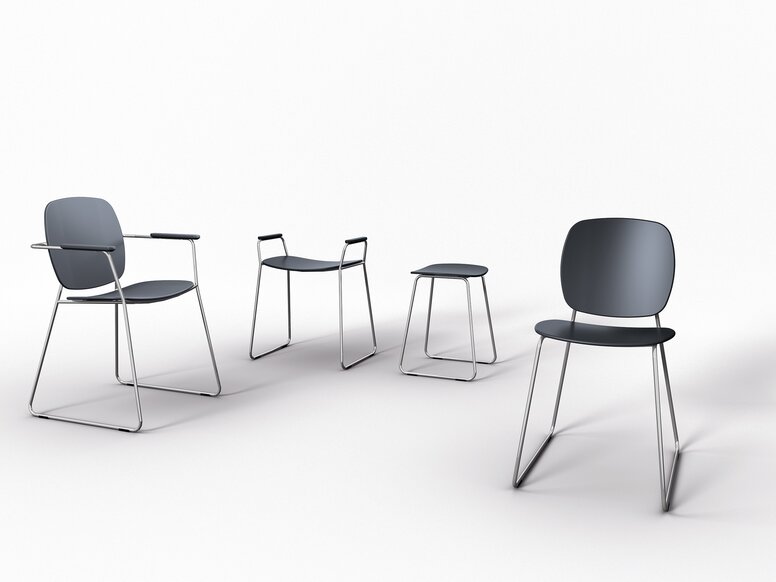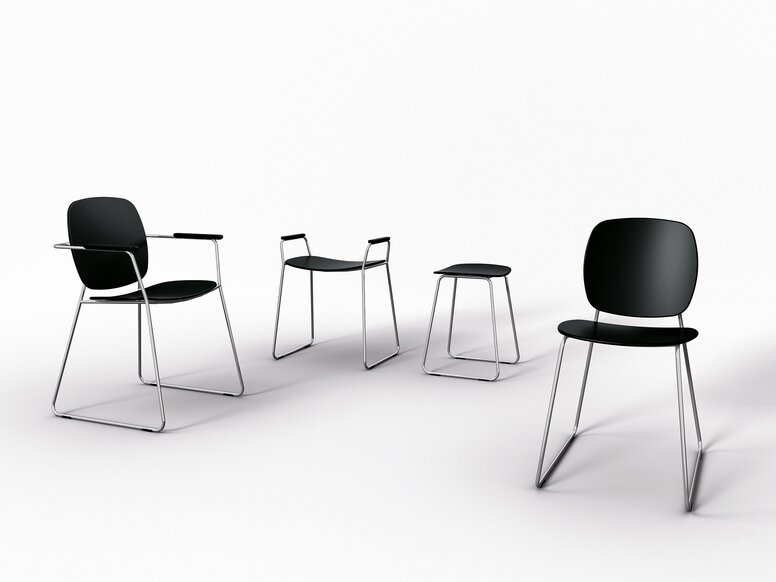 System 815
New surface and assembly technology
The new System 815 surface in matt black has an elegant look and makes an expressive statement in interior design. With the optional adhesive fixing, HEWI offers the possibility of fixing bathroom accessories to the wall without drilling. In this way, damage to high-quality surfaces is prevented and products can be placed individually. Further information and installation film: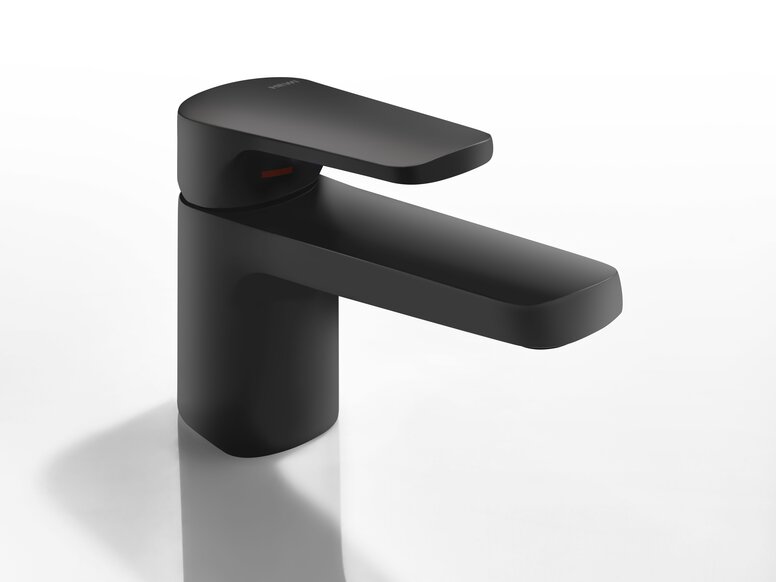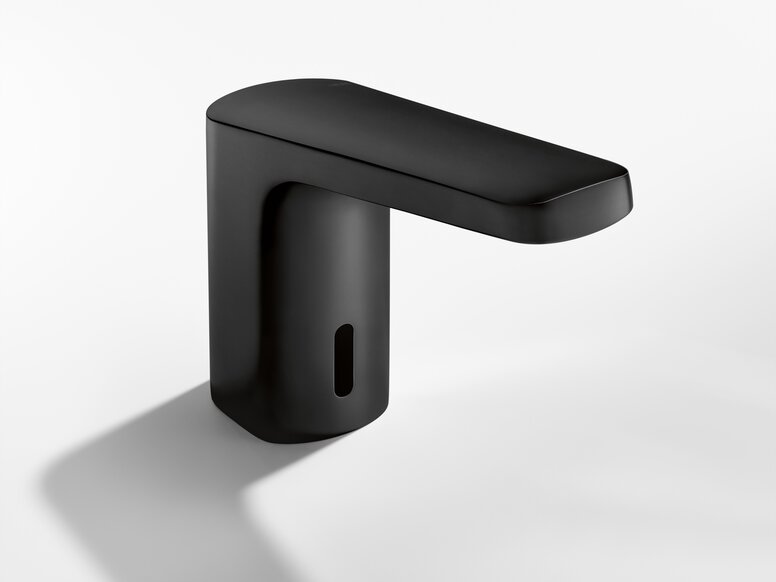 System fittings
Trend colour matt black
The matt finish of the HEWI fittings in black has a noble look and makes them sophisticated style icons at the washbasin. The fittings with new surfaces support existing colour concepts or deliberately set accents in the room. The fittings are available as manually operated single-lever washbasin mixers or in a sensor-controlled version. Details and 360-degree product views: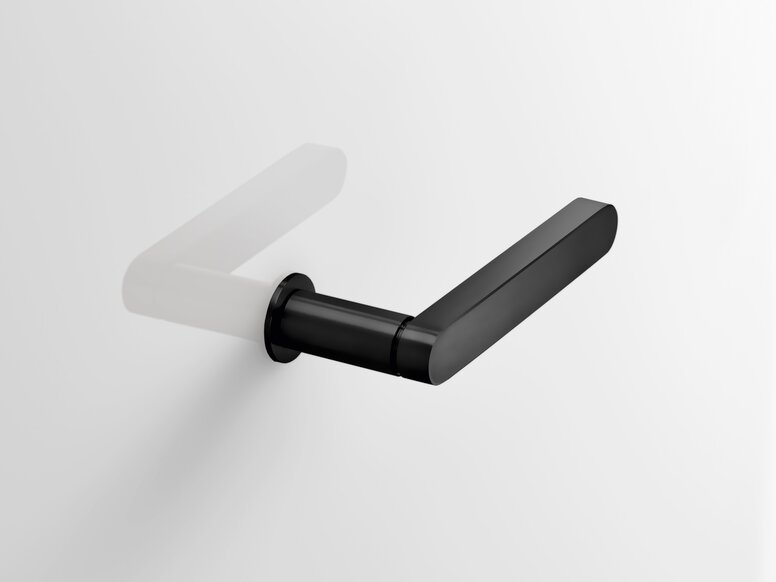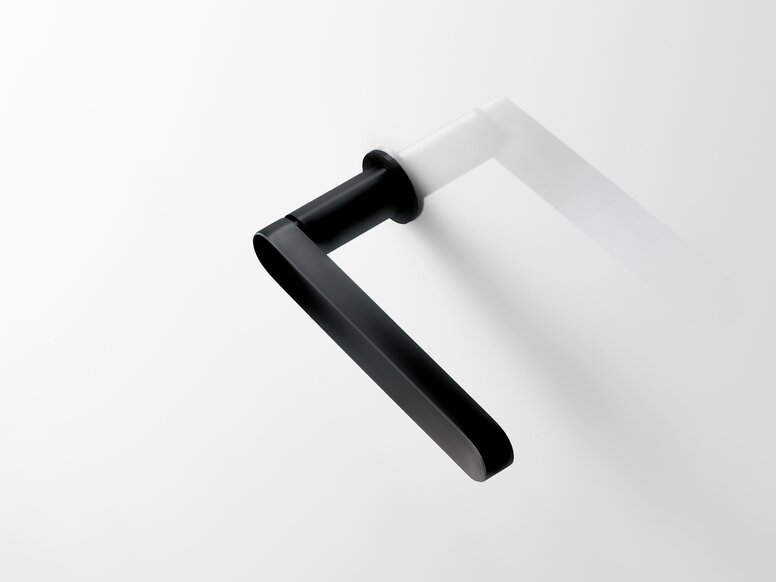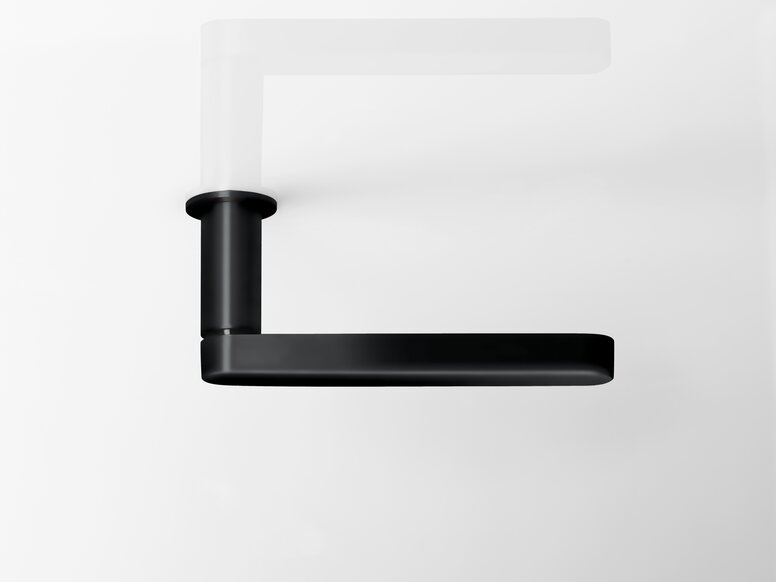 black elegance at the door
Range 270
The Range 270 lever handle designed by Hadi Teherani is architecture in miniature. Its design is reduced to the essentials and consistently reflects the design of the HEWI mini rose. With the special edition in black matt, it is an elegant style icon on the door and creates an individual aesthetic that can be optimally combined with other HEWI accessories in black matt.
Monthly we inform you about various topics such as new products, technical changes, brochures as well as current events and news. Sign up for our newsletter and stay up to date!