HEWI MAG / NEWS
Iconic Award 2021: HEWI receives two awards!
HEWI was recently awarded the ICONIC AWARD 2021 for the "Design Comfort Care" cross-media campaign and the redesign of the LifeSystem sanitary range.
In the B2B Communication category HEWI impressed the jury of experts and received the highest award. The ICONIC AWARD 2021 - Best of Best is awarded to the HEWI "Design Comfort Care" campaign.
The jury explained its choice as follows: "Accessibility has become a mega topic in view of the demographic change in society. With its excellently produced publication, accompanying film and a parallel cross-media campaign, HEWI has responded to this changing market. The content is highly sensitive, solution-oriented and the design is very sophisticated. The fact that experts on the subject of universal design have also contributed, underpins the relevance of the subject with expert arguments and statements, making the campaign and thus HEWI as a brand, particularly credible."
Download publication free of charge
The redesign of the LifeSystem accessible sanitary series has also won an award and is also one of the winners of the Iconic Awards 2021. The professional system for care has been awarded for outstanding design quality in the product category.
LifeSystem puts people at its core. The system can be used regardless of physical conditions. Products that can be used flexibly to help promote people's independence. These are products that can be adapted to the user's body dimensions and have been developed with ergonomic and kinaesthetic aspects in mind.
Well thought-out product details offer safe and comfortable use. Together, each individual product creates an intelligent and aesthetically designed system. The redesign offers new surfaces and extended functions and in this way supports nursing and medical staff in their daily work.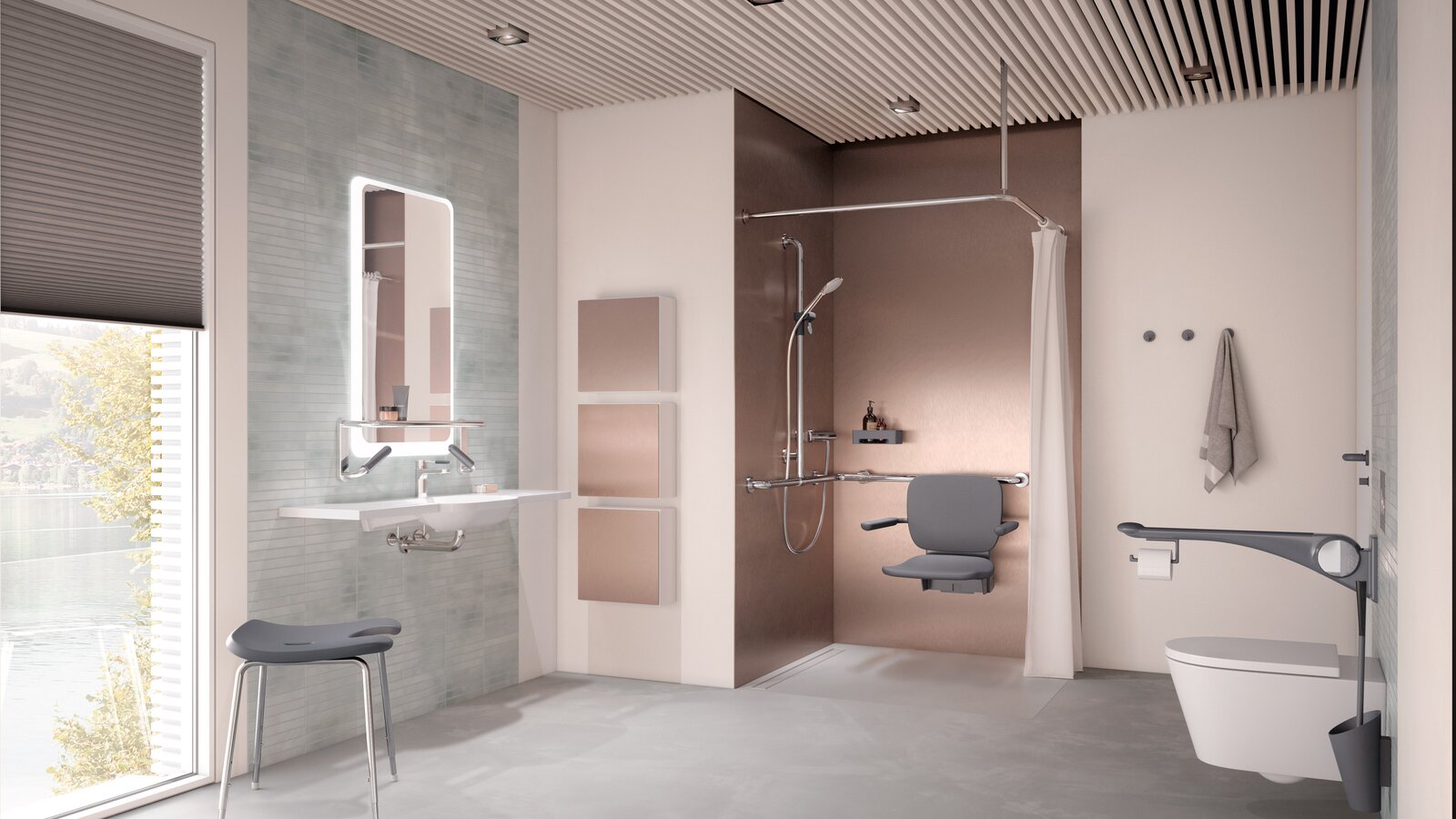 Visionary architecture, innovative products and sustainable communication: with the Iconic Awards, the German Design Council has created an architecture and design competition that evaluates the interplay of all disciplines in the world of furnishings. Each year the jury awards prizes to designers, planners, project developers and companies who stand out with their forward-looking achievements - including HEWI.
Want to know more about our products? Subscribe to our newsletter now. Each month, we'll let you know about exciting new products and other interesting news from HEWI.