HEWI MAG / Knowledge
Sophisticated design for people with disabilities
An important component for the design of the sanitary room in the sense of universal design is to enable independent use as far as possible. In this article you will learn why and how sanitary solutions can support the movement processes.
One important aspect is the modular design of the sanitary room. Especially in the private bathroom, not every assistance is necessary from the beginning. Rooms and objects should be adaptable to individual needs at any time.
On the other hand, the products used should, as far as possible, promote independence and thus also self-determination. They should support a natural posture, taking into account appropriate operating forces, so that the products can be used with a minimum of physical effort.
Movement patterns influence product design
With current planning approaches and innovative product developments, feel-good bathrooms and accessibility can be combined. Threshold-free accessibility, generous movement areas and flexible holding and seating options benefit not only people with disabilities, but also people of all ages and walks of life - children, adults, the temporarily handicapped and caring relatives as well as nursing staff.
HEWI's product design also focuses on kinaesthetics. In this way, different movement patterns are incorporated into the development and choices for use are created, including, for example, right or left sided use. The goal is to consciously perceive movement, recognize movement patterns and ultimately use them for product development.
Well-designed equipment can help to promote the movement potential of patients. In addition to the clear recognition of the function of the aid, different surfaces or high-contrast colours create a positive feeling and facilitate the intuitive use. The primary goal is to support the person in movement processes and thus enable mobility.
Sanitary solutions provide safety Bathroom
Holding options such as folding support rails or grab rails support movement sequences both at the washbasin and at the WC and in the shower. The effort required to sit down and stand up is minimised and the handles also serve to stabilise the user when standing.
HEWI offers a wide range of solutions depending on personal requirements. Folding support handles with a second gripping level provide support for particularly complex movement sequences, such as transferring from the wheelchair to the toilet. The horizontal plane serves as a support when sitting down and as a holding point when standing up or pulling oneself up. The vertical plane supports the change of position, such as when rotating around the body axis.
Learn more about the fields of expertise in accessibility
Get new perspectives on universal design, be inspired by architectural solutions and discover how creatively accessibility can be designed!
Download your personal issue free of charge as a PDF.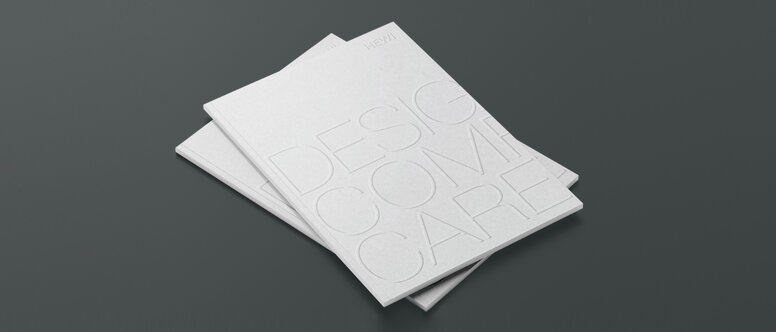 Download publication free of charge