HEWI MAG / Knowledge
Hygiene in the washroom
Hygiene is becoming increasingly important in washrooms. Especially in heavily frequented sanitary rooms of public buildings, the requirements for hygiene are increasing. We show you clever solutions to prevent the spread of bacteria and viruses in washrooms with high public traffic.
A comprehensive study by scientists from the University of Westminster recently showed that replacing hand drying blowers with paper towel dispensers significantly improves hygiene in washrooms.
The new HEWI dispenser systems in the sanitary area enable hygiene in public and semi-public areas to be increased and at the same time meet the highest standards of design and functionality.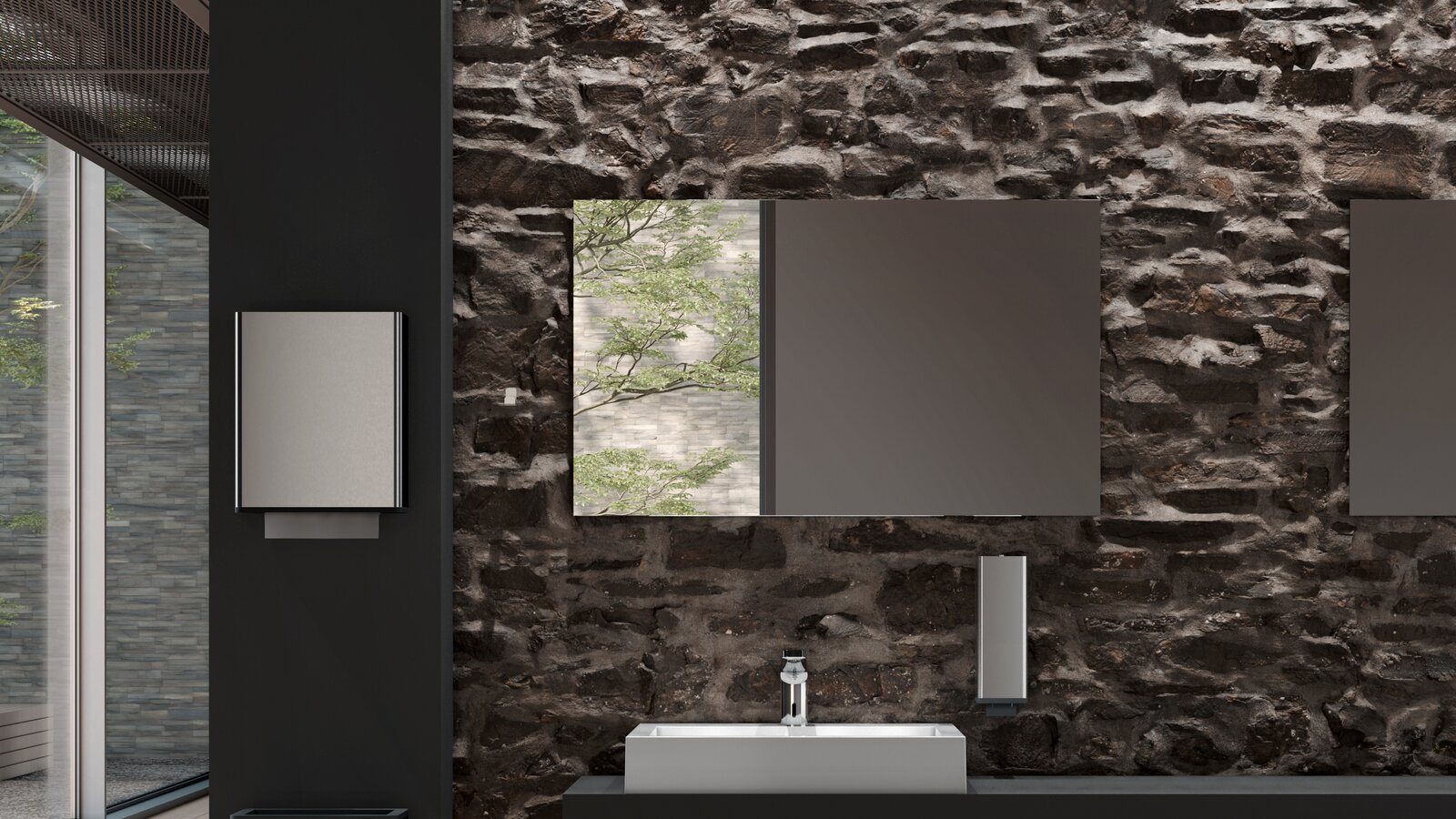 More hygiene through non-contact dispensing products
With waste bins, hygiene combinations and dispenser systems in various sizes, we offer you a consistent and functional range of sanitary products.
Through different materials and surfaces, our solutions for the public sanitary room open up new aesthetic design possibilities for you as an architect and planner.
The HEWI range from dispenser systems includes versions made of polyamide, antimicrobial polyamide, models with powder coating in black, grey tones and white as well as stainless steel variants.
Touchless disinfectant dispensers increase hygiene
Paper towel dispensers increase hygiene in the washroom
The study of the English scientists makes clear that the use of paper towel dispensers leads to a significant reduction of the bacterial and virus load in sanitary rooms in comparison with warm air dryers and jet air dryers.
For the results of the study in detail here.
HEWI paper towel dispensers increase hygiene in washrooms in offices, educational establishments or public areas in hotels when hand drying fans are replaced.
Even more solutions for optimum hygiene in public sanitary rooms