Dispenser systems
Manual or electronic
Consistent down to the last detail: HEWI dispenser systems meet the highest demands in terms of design and functionality. Available are manually operated versions as well as a selection of electronically controlled, non-contact dispensers. The large variety of materials used in the dispenser systems offers design options. The HEWI range includes designs in polyamide, antimicrobial polyamide, models with powder coating in black, grey tones and white as well as stainless steel variants.
HYGIENE IN THE ENTRANCE AREA
Disinfectant dispenser column
HEWI's new disinfectant dispenser column offers design options and allows for aesthetic implementation of hygiene measures in entrance areas and lobbies. The design line is designed in the surfaces stainless steel and powder coating with deep matt surface in white, gray tones or black.
The sensor dispenser can be used without contact. Mechanics and drip tray are integrated into the column body and take back.
The disinfection dispenser columns offer a puristic design in the entrance area and, thanks to a reinforced base, optimum stability for hand disinfection.
Disinfection dispenser as floor and wall model
The new products from the System 900 allow hygiene measures to be implemented aesthetically on tables, in front of elevators or wherever they are needed. Their puristic design is skilfully restrained and fits perfectly into existing room concepts.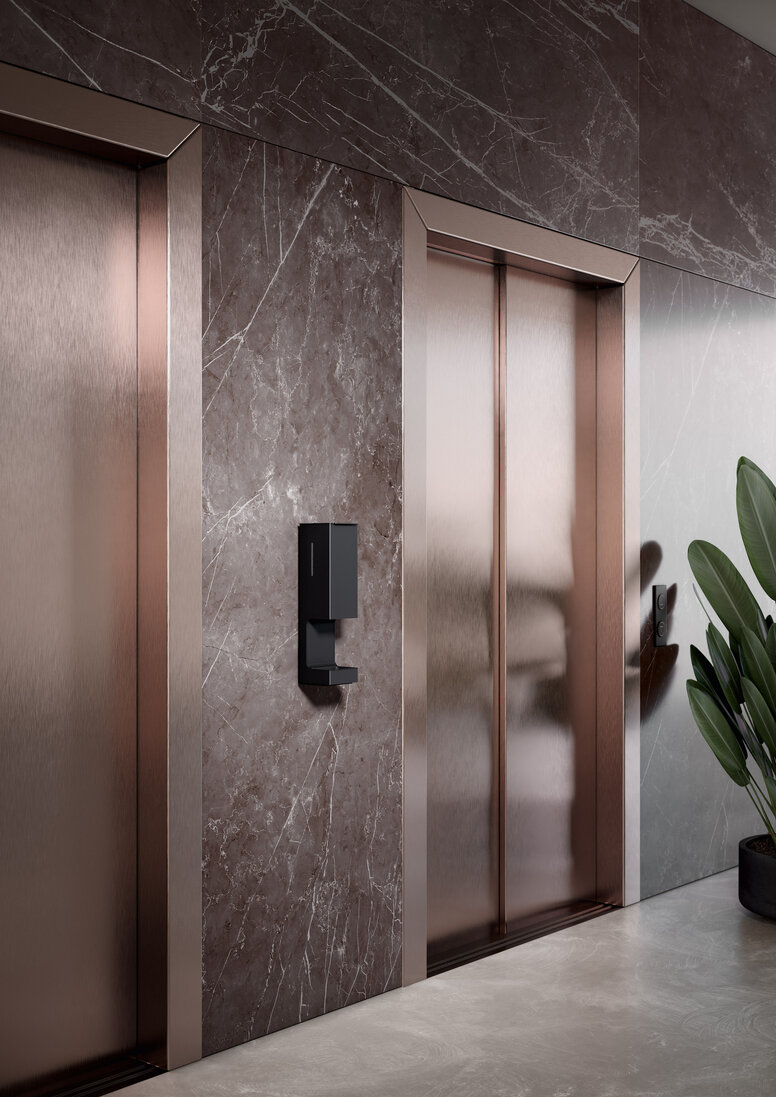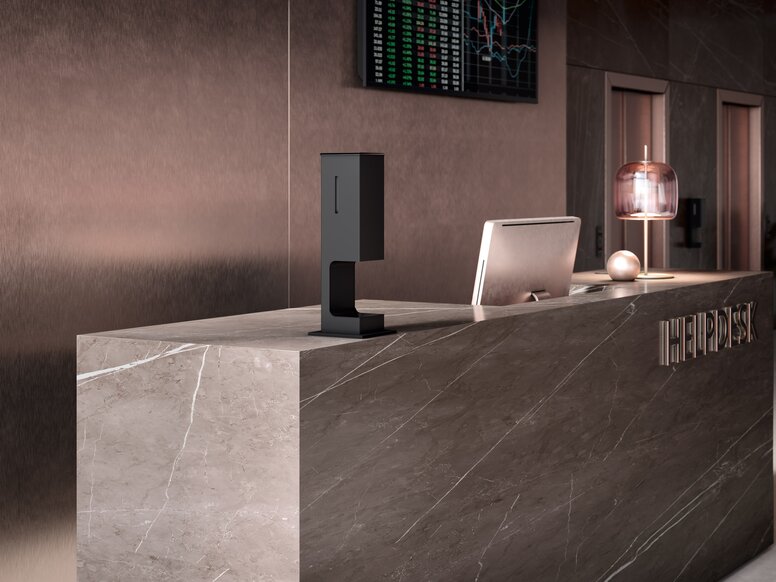 Dispenser systems
System 900
With immediate effect, a new range of dispensers complements the successful sanitary system 900. Models are available with powder coating in black, shades of grey and white as well as stainless steel versions. The dispensers are characterised by their robustness and are perfectly suited for use in heavily frequented sanitary rooms. A lock interlock provides protection against misuse. A large number of the dispensers are available in a sensoric version in addition to manually operated versions. From soap and disinfectant dispensers, paper towel dispensers and waste bins through to hygiene combinations in various sizes, HEWI offers a consistent, functional range which is also characterised by the highest design standards.
For more information on our manual and electronic dispensers, please see the video.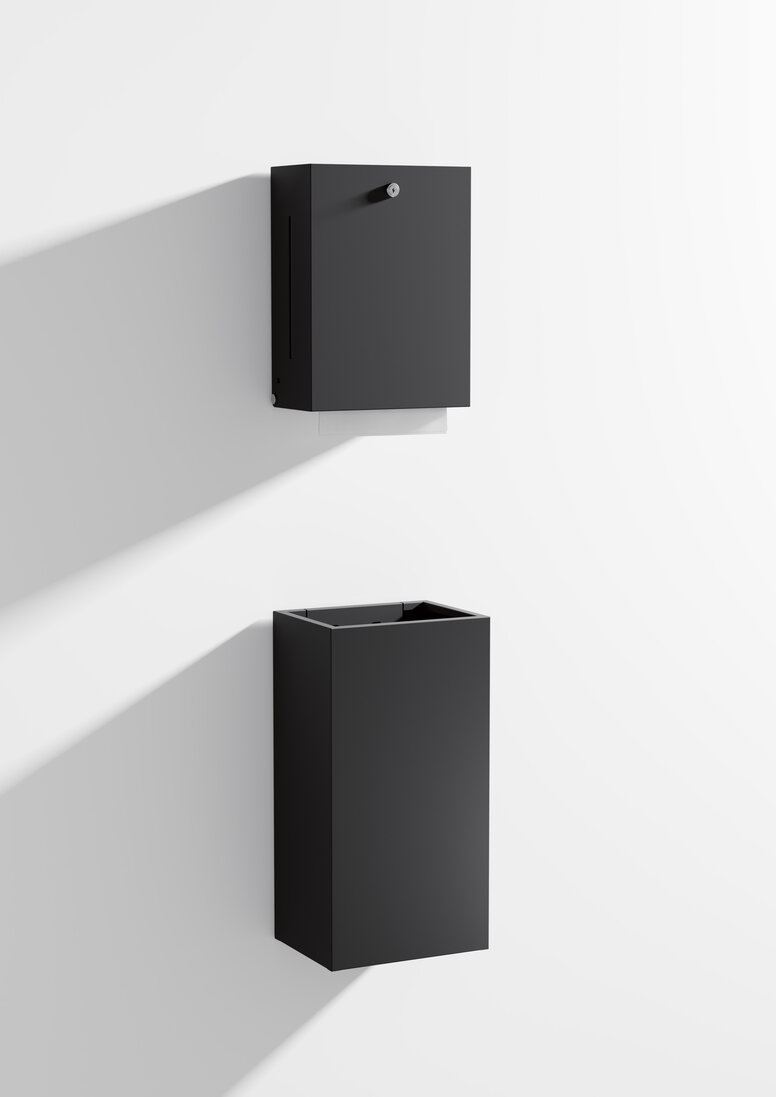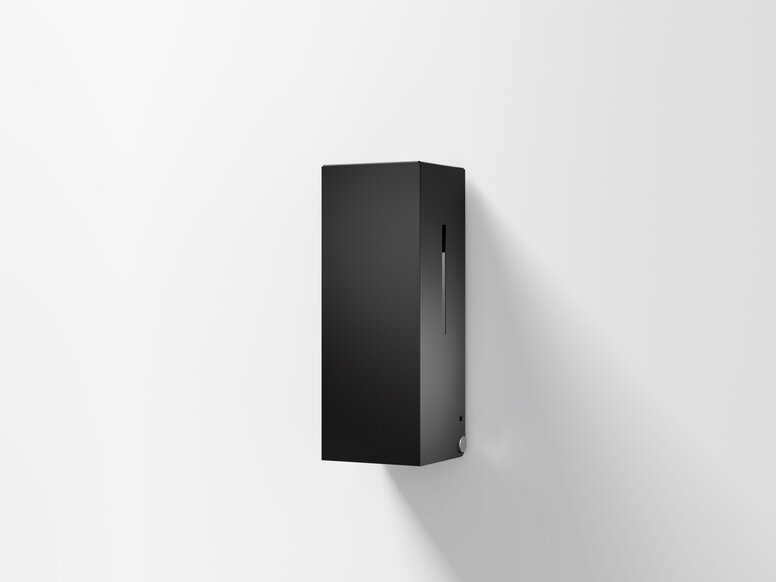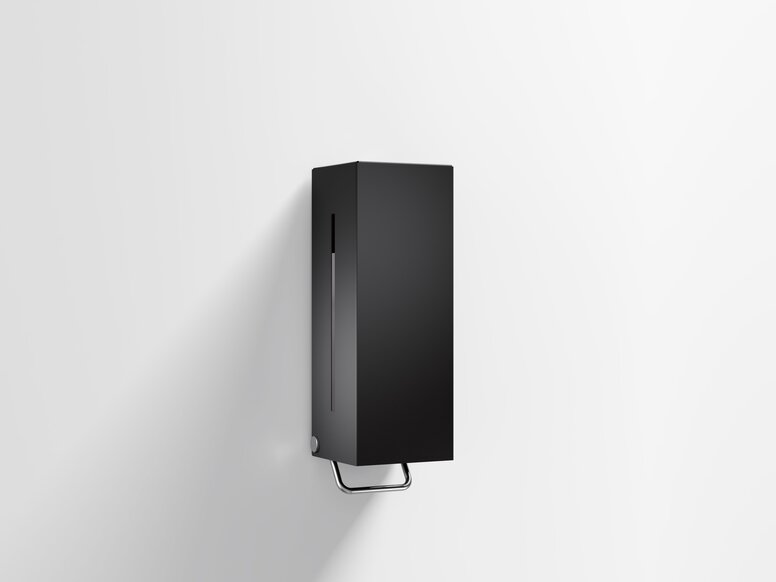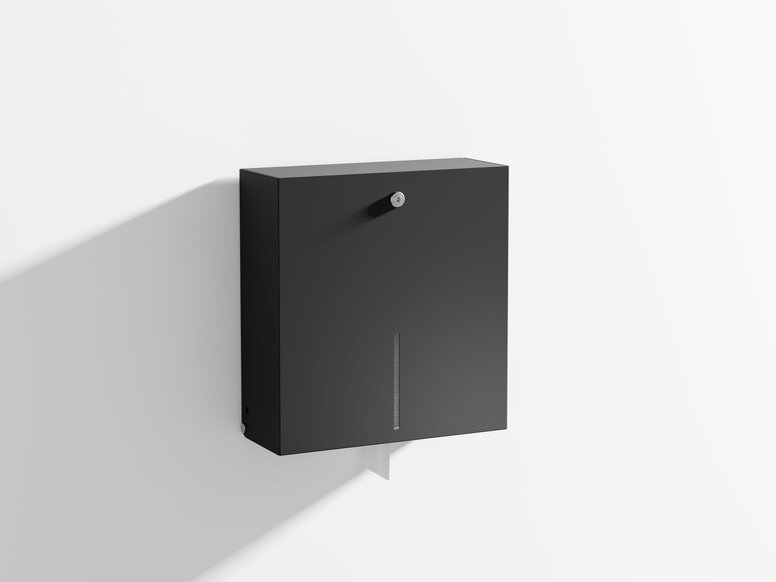 Dispenser systems in HEWI quality
Versatile application possibilities
At HEWI, form and function merge to form an inseparable unit, resulting in a unique product design which is simultaneously characterized by high everyday suitability. Thanks to the modular structure of HEWI systems, you have maximum design freedom when designing sanitary facilities and bathrooms.
Whether for the office, a communal facility, doctor's practice or public institutions: HEWI dispenser systems in combination with waste containers provide a good opportunity for hygienic hand washing in communally used sanitary rooms.
Our dispenser systems are characterised by simple assembly, have been tried and tested many times in practice and offer a high level of convenience. You will receive a large selection of manual and touchless dispensers. We carry models made of high quality plastic, stainless steel and with powder coating. Dispensers made of stainless steel or with powder coating are characterised by a particularly elegant design and are particularly suitable for the upscale furnishing of hotels. HEWI dispenser systems are also particularly easy to clean.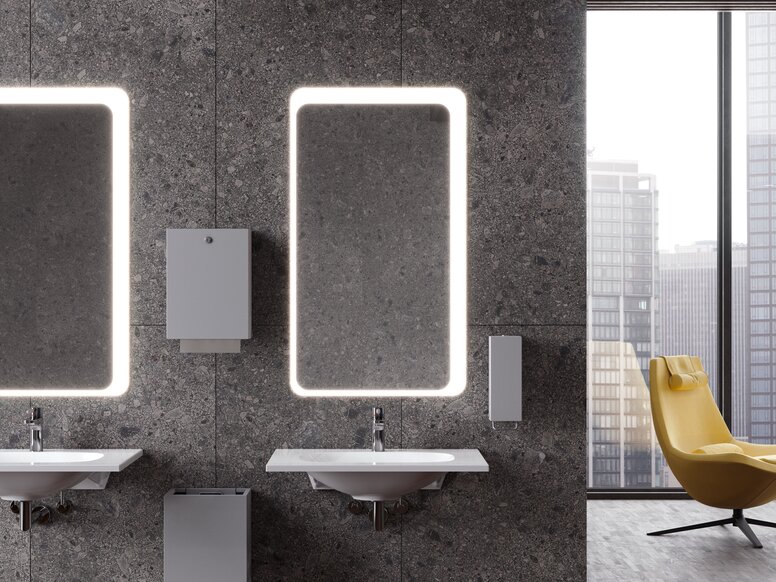 details
Material and colors
Body of the dispenser systems
Inserts/ control element
Material and colour options
satin stainless steel
powder coating in black, grey tones and white
inserts chrome-plated or made of polyamide in HEWI colours 90 (deep black), 92 (anthracite grey), 98 (signal white) or 99 (pure white)
The HEWI catalogue
All product ranges and systems in one assortment
From indoor and outdoor door furniture to cloakrooms, cabinet furniture and handrail ends
Download PDF
All information about the products
Products, photos, sizes and details
Various design options and colour combinations
Product Catalogue
German Design Award Special Mention 2021

THIS Might BE YOUR INTEREST