SHOWER SEATS
Increased comfort and safety
A seat in the shower not only increases comfort but also safety. HEWI shower seats can be loaded up to 150 kg. They are characterized by a hygienic surface that is easy to clean. The plastic seat surface is particularly kind to the skin. In addition, it is designed to prevent slipping in wet conditions and thus provides reliable grip.
Fixed shower seats can be supplemented with a backrest for added comfort. Flexibility is provided by mobile shower seats or hanging seats that can be quickly and easily installed wherever they are needed. Different sizes and shapes guarantee that HEWI shower seats really do fit in every shower.
Shower seats
The shower seats are available in different shapes and sizes. In addition, HEWI offers flexibly usable shower stools for safe comfort in the shower.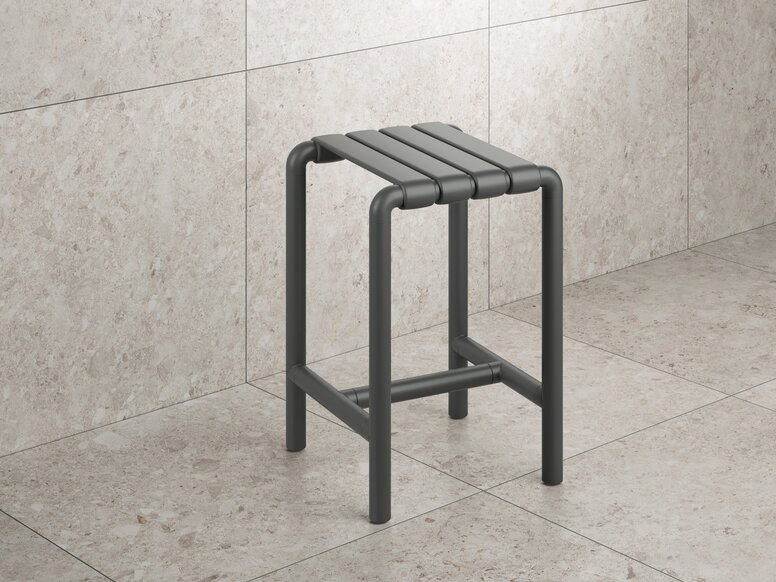 Material and colour options
High-gloss or matt polyamide
Stainless steel
Chrome
WARM TOUCH
All information on material and colour options can be found in detail in the online catalogue
Surface polyamide
Surface polyamide matt
Surface Metal
Awards
iF - product design award 2012
red dot award: product design 2012
universal design award 2012
universal design award: consumer favorite 2012
pro-k: Product of the Year 2012
interior innovation award - Best of Best 2013
Nominiert: German Design Award 2013
universal design award 2013
ZVSHK Product Award "Bad für Generationen" 2015









THIS Might BE YOUR INTEREST