Panic bar according to DIN EN 1125
Safety
The safety of people is the focus of planning and equipping buildings. Securing escape and rescue routes is of particular importance here. Reliable and permanently functioning hardware solutions for escape doors must allow for quick escape in an emergency. To this end, the emergency exits shall be capable of being opened by means of a handle without the user having to exert considerable effort and without prior knowledge of the operation of the panic bolt. HEWI panic bars can be operated intuitively with minimum effort and thus meet the requirements of DIN EN 1125 for panic locks.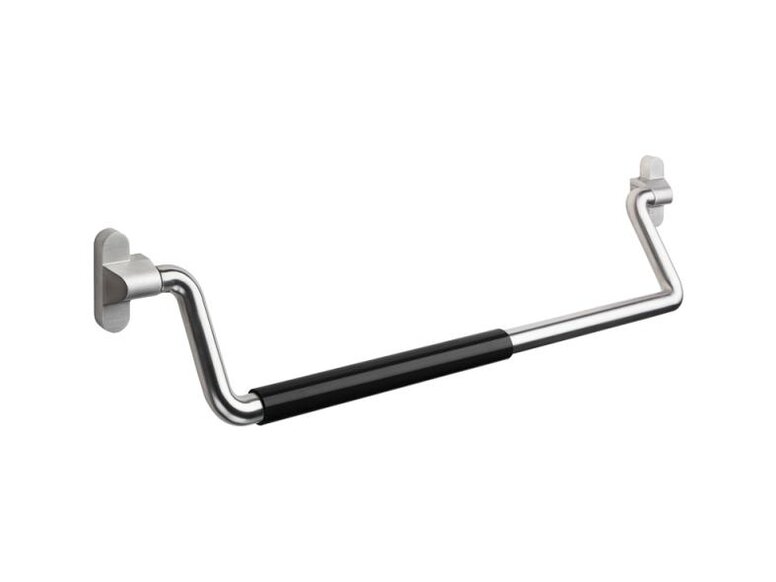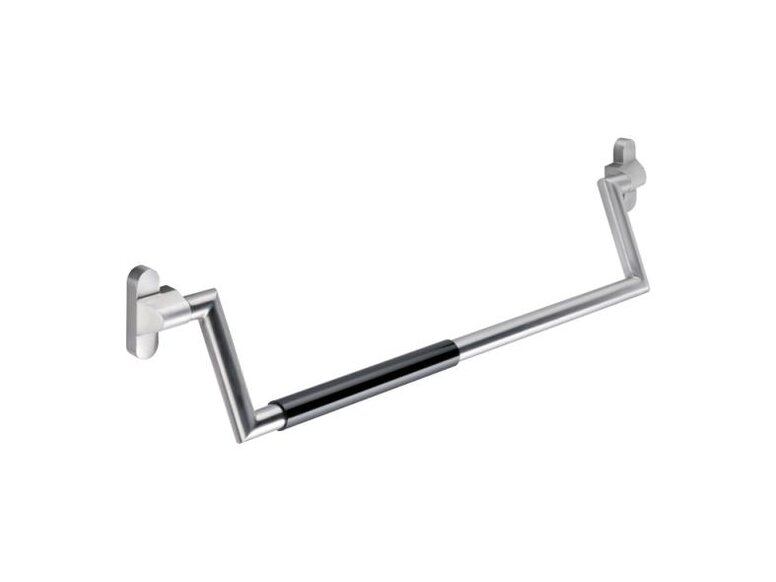 escape door
Two senses principle
Vision decreases significantly with age and thus represents a disability for broad sections of the population. In order for people with poor eyesight to find their way around buildings, information must be presented in high contrast and according to the two-sense principle. With the panic bar, operation is conveyed via two senses: the doubled handle area made of coloured polyamide visualises the handling and can also be sensed by touch. The door opens when pressure is applied against the horizontal operating rod. By marking the optimum pressure point according to the two-sense principle, the panic bar meets the requirements of DIN 18040 for barrier-free construction.
Panic bar glow
Guide in the dark
The photoluminescent elements of the panic bar glow show the way out even in the dark. Special pigments store the ambient light so that they glow in the dark. The panic bar glow works without power supply and increases safety and orientation on escape and rescue routes due to its fluorescent elements.
ACCURATE ASSEMBLY
Telescopic panic bar
The telescopic (710 - 1580 mm) nature of the panic bar makes it particularly easy to fit it precisely. This allows the panic bar to be easily adapted to the desired mounting width. Learn more about this in the video.
Panic bar according to DIN EN 1125
To meet the requirements of DIN EN 1125, the panic bar may only be used with locks that have been tested and certified together. HEWI panic bars are approved with numerous lock manufacturers (Assa Abloy, BKS, BMH, Fuhr, GEZE, Grundmann, KFV, MSL, DOM and Wilka).
The HEWI catalogue
All product ranges and systems in one assortment
From indoor and outdoor door furniture to cloakrooms, cabinet furniture and handrail ends
Download PDF
All information about the products
Products, photos, sizes and details
Various design options and colour combinations
Product Catalogue
Design
NOA Product Design, Aachen
Awards
iF product design award 2007
red dot award: product design 2007
Nominierung Designpreis Bundesrepublik Deutschland 2008
universal design award: consumer favorite 2014




THIS Might BE YOUR INTEREST