Cabinet Hardware
Design redefined
They should be easy to grip. Otherwise, furniture fittings are very much in decline. They receive little attention as long as they fulfil their function and reliably allow drawers and doors to be opened and closed. Together with etage8 from Leipzig, HEWI has set itself the task of changing this. The young design studio has experience in the fields of Health Care, Universal Design and Industry 4.0 - the best prerequisites for a cooperation with HEWI. The practical drawer and door openers are available in all HEWI colours. You can choose between a matt or a high-gloss surface.
etage8 interview
Benjamin Hein & Willi Möller
In an interview, Benjamin Hein and Willi Möller from the design office etage8 report on their design principles, creative design and cooperation with HEWI.
Cabinet Hardware
HEWI cabinet hardware are functionally designed and are characterised by durable quality. They are made of high-quality, high-gloss polyamide and are available in the matt edition.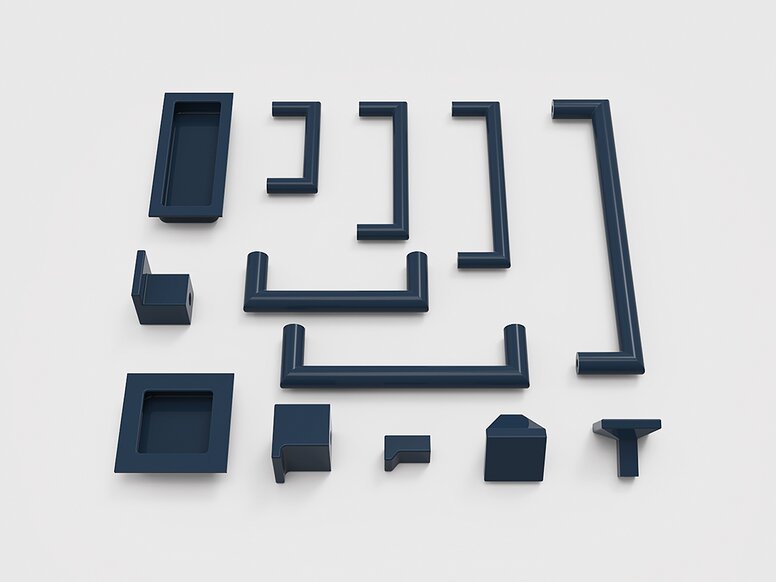 Details
Material and colours
Surfaces Polyamide
Material and colour options
High-gloss or matt polyamide in all 16 HEWI colours
The HEWI catalogue
All product ranges and systems in one assortment
From indoor and outdoor door furniture to cloakrooms, cabinet furniture and handrail ends
Download PDF
All information about the products
Products, photos, sizes and details
Various design options and colour combinations
Product Catalogue
THIS Might BE YOUR INTEREST