HEWI's design language is completely in keeping with the Bauhaus design maxim. Contemporary and timeless design, a formal language reduced to the essentials and the conscious use of colour closely link System 111 with the Bauhaus. The Bauhaus was the avant-garde at that time. The Bauhaus myth stands for vision and free spirit. The maxim "Art and technology - a new unity" summarises the philosophy of the Bauhaus. It thus initiated a paradigm shift in the design process. Instead of artistic uniqueness, the design of well-designed everyday products, which are industrially manufactured, takes over. This reduces architecture and product design to form and usability without art theoretical digressions.
Initially influenced by Expressionism and the De Stijl movement, Bauhaus designers and architects sought new techniques and forms. Designing products from the material, questioning the established, getting involved with new production methods and materials describes not only the philosophy of Bauhaus, but also HEWI's approach. In 1969 Rudolf Wilke designed System 111. Brilliant colours, high-gloss surfaces and patented hardware technologies as well as unsurpassed durable quality have made System 111 a design icon. Even 50 years after its creation, the 111 enriches our everyday life. Every day anew you have a piece of architectural history in your hand with our classic.
The recognisable difference
System 111 | The original
The design language of System 111 is puristic and timeless. This gives System 111 its versatility. System 111 is a design icon that we still encounter in everyday life 50 years after its creation. It is therefore not surprising that System 111 has been copied many times. Freely adapted from Oskar Wilde, imitation is the highest form of recognition.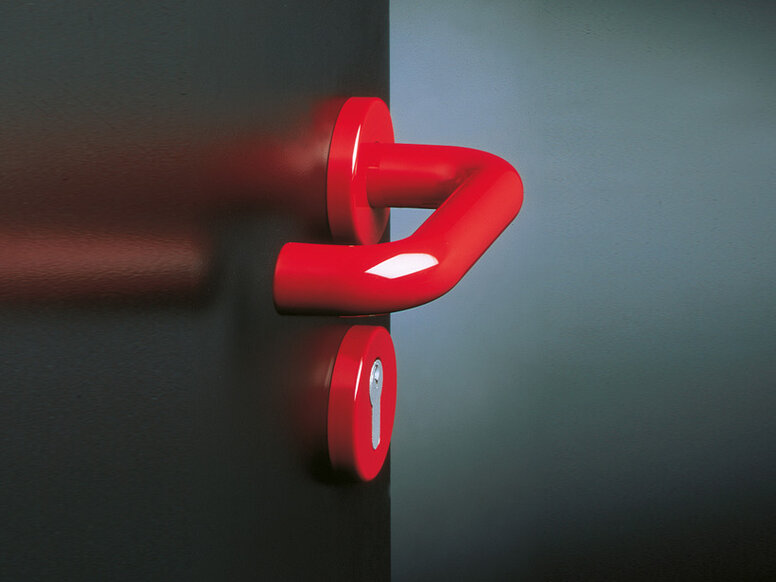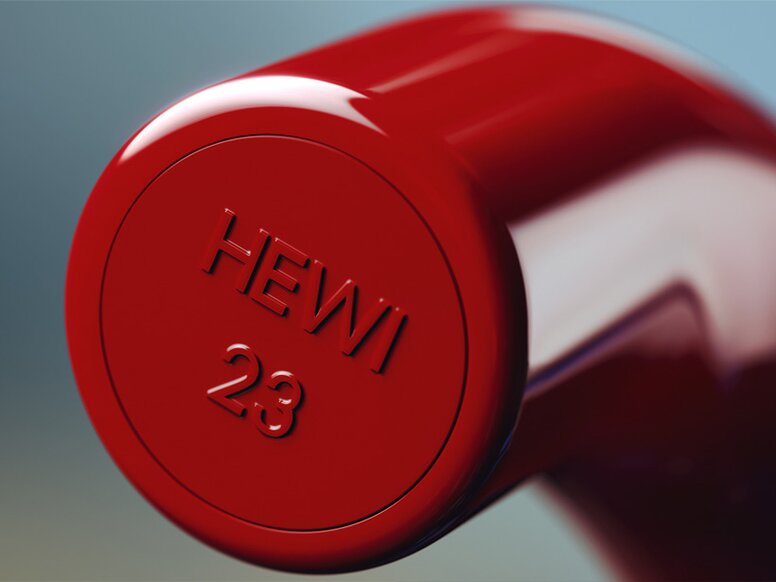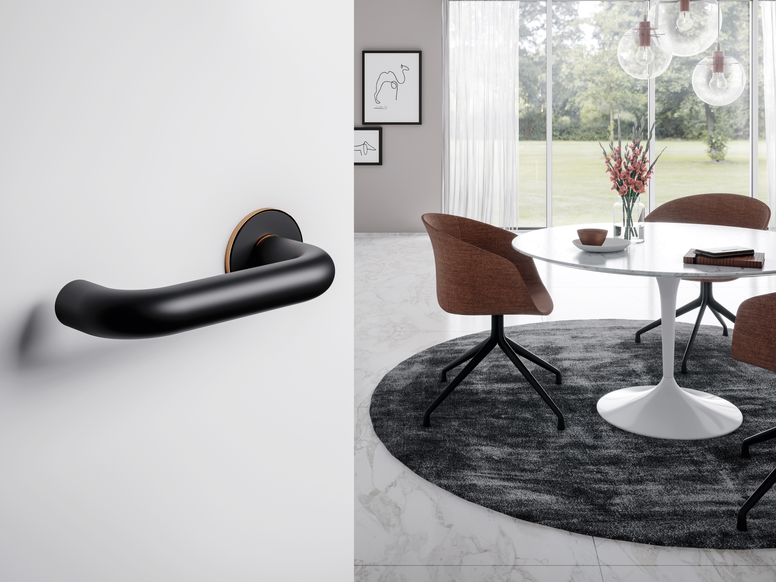 SKILLED SHAPES
Variety of materials
Matt ground stainless steel lends System 111 a classic appearance. HEWI celebrated its 50th anniversary with a re-edition. Finely coordinated colours and a matt surface prove how contemporary System 111 is. System 111 is available in the matt edition with two different fastening techniques - with mini rosette and with flat rosette in bicolour design. The reinterpretation is a true hand flatterer and promises haptic pleasure.
System 111 as a matt edition creates an exciting contrast between objectivity and sensuality. Perfect deep black, rich white or restrained anthracite grey underline the matt surface of the polyamide lever handle. With a matt surface, the metal rose picks up the surface of the polyamide lever handle. A skilful accent is set by the rosette in high gloss finish. Metal tones in copper, brass, black chrome or stainless steel create a harmonious overall picture with handles.
System 111
System 111 has become a true classic in architecture. The design language is restrained, almost timeless and therefore versatile. It is not without reason that System 111 has become a design icon that is still omnipresent 50 years after its creation.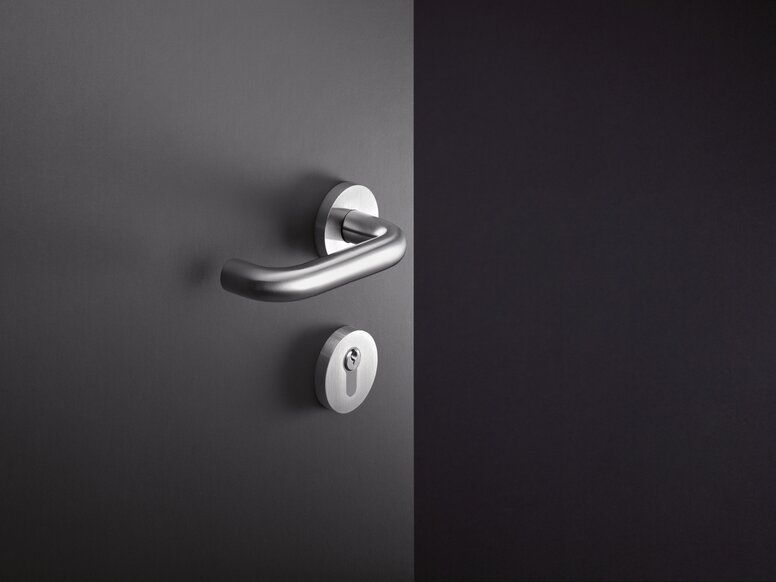 The HEWI catalogue
All product ranges and systems in one assortment
From indoor and outdoor door furniture to cloakrooms, cabinet furniture and handrail ends
Download PDF
All information about the products
Products, photos, sizes and details
Various design options and colour combinations
Product Catalogue
Awards
iF - produkt design award 1982
Universal Design Award 2008
Design Plus



THIS Might BE YOUR INTEREST