SYSTEM 900
Innovations for accessible bathrooms
System 900 is the answer to the complex requirements of barrier-free bathrooms. Right down to the smallest details System 900 products are well thought-out in terms of their functionality, durability, quality, smart installation technology and hygienic design. System 900 meets the requirements of a wide variety of building types and user groups - whether in hospitals or retirement homes, public buildings, hotels and even homes.
S 900 Q
New design variant
As of this year, the S 900 Q design variant expands the System 900 and sets modern accents with a square design language. Available in stainless steel, chrome and powder-coated in white, black and gray, the new accessories can be combined with all System 900 products for a consistent design.
Accessories
Consistent design
The products are well thought out down to the smallest detail and, in addition to durable quality, simple installation technology and hygienic design, also impress with functional details such as a shelf on the toilet paper holder. The design variant meets the requirements for public buildings, hotels, as well as the private bathroom. It is also suitable for various applications in healthcare buildings.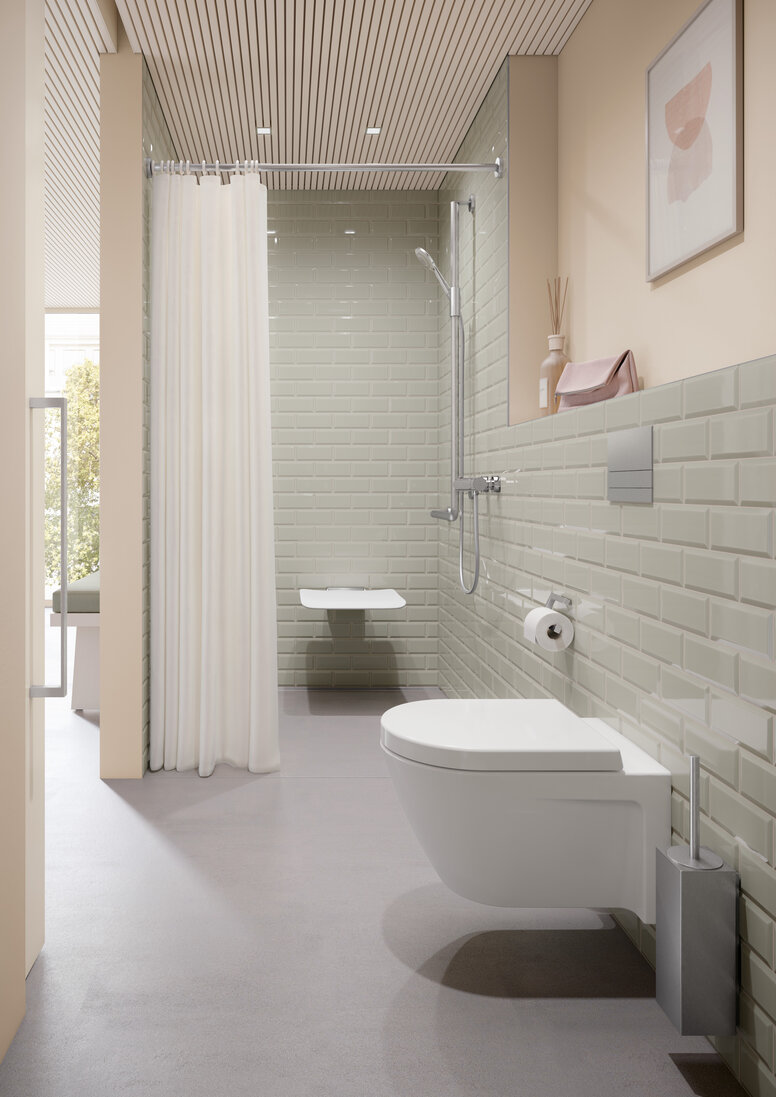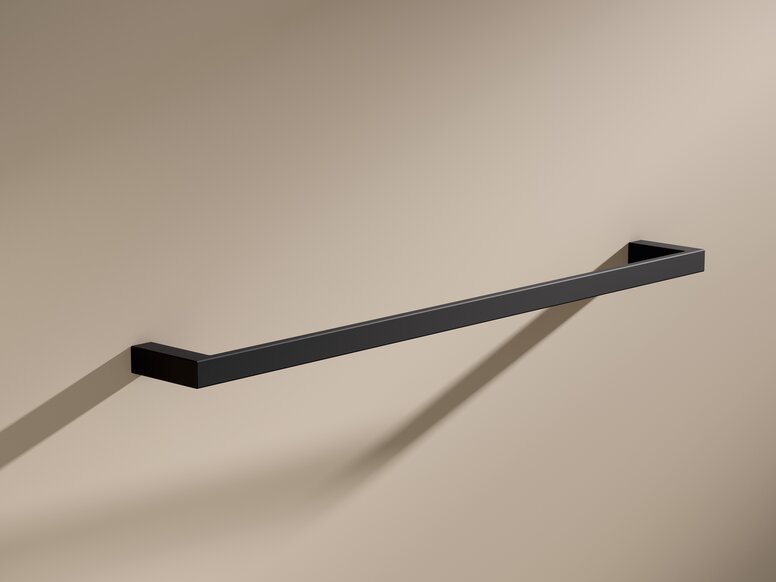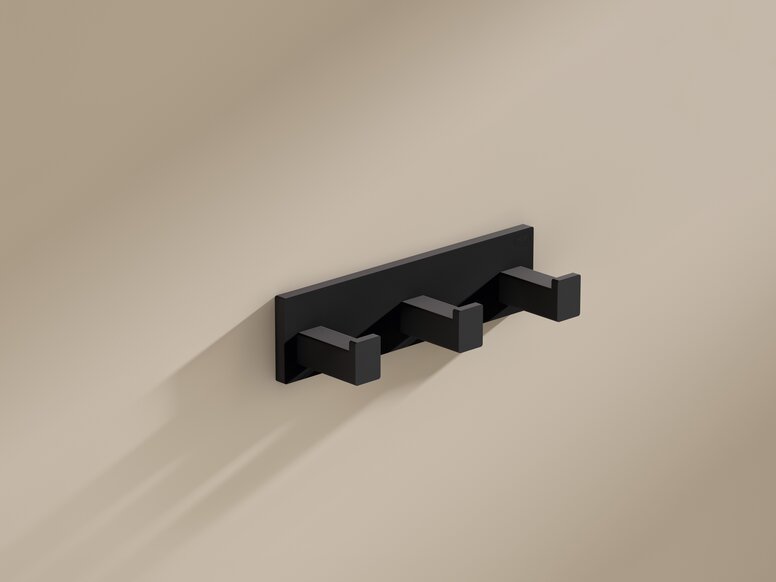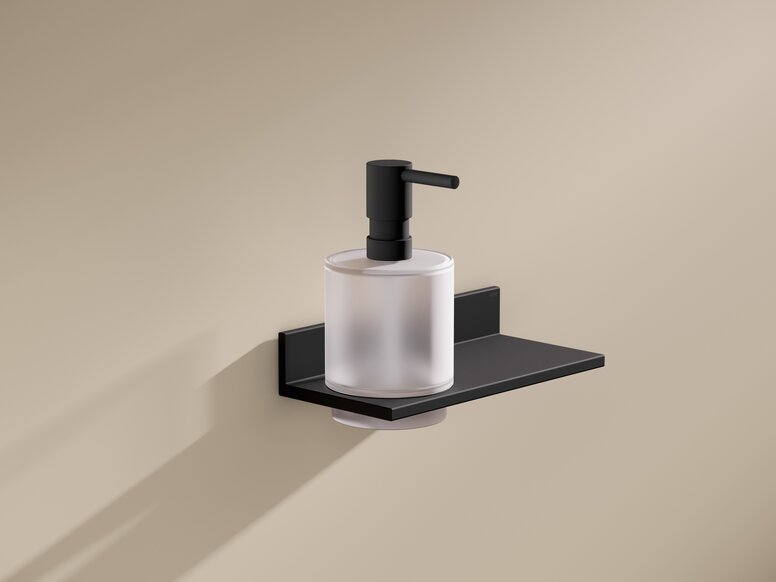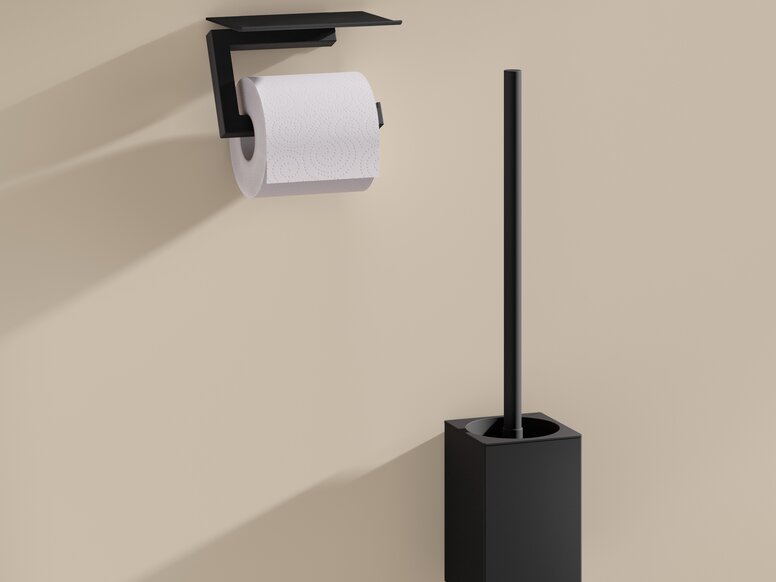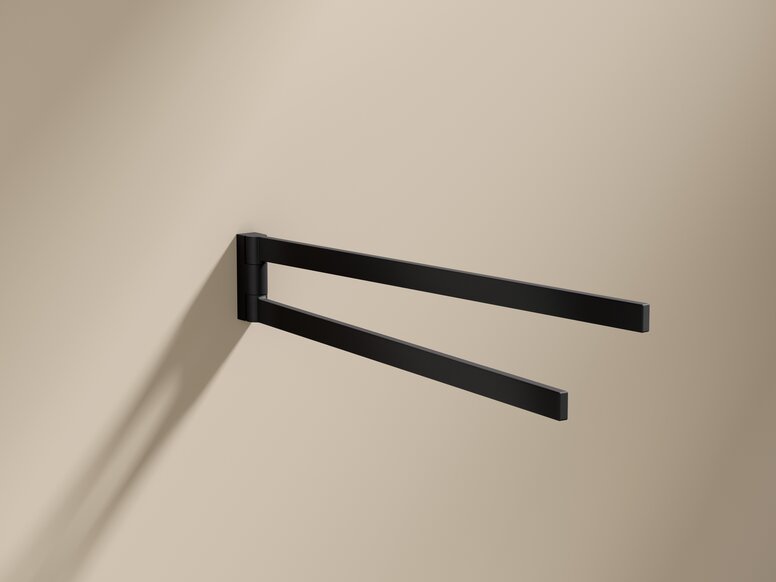 Choose you Own Colour!
New design options
Colour offers numerous possibilities for designing rooms. It's a great way to make expressive statements. You can now design many products from System 900 in the colour of your choice, including hinged support rails or dispensers. It is also possible to choose one of HEWI's favourite colours. This creates unique colour concepts that give every room an individual touch and create a personal recognition value. Discover our exciting colour worlds now!
MAGNETIC SHOWER HEAD HOLDER
Intergenerational shower comfort
The new, patented magnetic shower holder from HEWI is not only user-friendly but also safe and easy to clean. As an expert in accessible sanitary solutions, HEWI continuously develops products that increase ease of use for all people, provide more safety, and make a difference in terms of hygiene and ease of cleaning. The magnetic shower holder is the perfect example of this.
It is available in stainless steel, chrome, and powder-coated in white, black, and grey and is one of the accessible solutions of the System 900. It features simplified handling and is suitable for all people, especially for users with physical disabilities. Thanks to its magnetic function, it can be easily adjusted in height and does not require any push buttons or knobs. It also has a continuously rotatable cone holder. This means that it can be used completely without effort and with motor restrictions. Wet hands do not cause any problems because the novel magnetic principle has replaced the traditional clamping mechanism. This means that there are virtually no mechanical forces acting on the product. Wear and tear are thus reduced to a minimum. The magnetic shower holder supports hand showers weighing up to one kilogram. Good to know: It can be used without hesitation by people with pacemakers.
Making the Universal Design concept tangible – this is shown in the HEWI explanatory film using the example of the intuitive magnetic shower holder. Watch now.
OPTIMAL SUPPORT
A secure hold
Safety, independence and comfortable use are crucial factors in Professional Care. HEWI's System 900 is designed to support people with limited mobility. There is a variety of shower seats which allows for a custom-fitted solution. Fixed shower seats, suspended seats or mobile solutions are also available. They can be folded back onto the wall to save space. The hanging seat is particularly light, weighing less than 9 kg which means it is easy to carry without much effort.
Flexibility
Mobile shower seats and hinged support rails
With HEWI's mobile shower seats and hinged support rails, every bathroom can be individually designed. The sanitary room can be flexibly adapted and equipped with mobile solutions to suit the needs and personal abilities of the user.
Accessories
A coherent overall concept
HEWI's System 900 can offer a coherent overall concept for either a high-quality hotel bathroom or within your own four walls. In fact the System 900 concept has an impressively wide variety of application areas within an equally wide range of property types. Countless awards demonstrate that HEWI's System 900 is the answer to the complex requirements of accessible bathrooms. The sophistication of a concept is evident in the planning details, and System 900 combines functionality and excellent design with durable, sustainable quality, clearly creating immense added value.
And now, new accessories complement the range. For example, practical toilet paper holders with lids or trays, new towel holders or toilet brush sets are available to match the entire System 900 concept in stainless steel, chrome and powder-coated versions, in white, grey tones and black.
System 900
Clever technology
HEWI's System 900 is also the answer to the often convoluted and complex requirements of accessible bathrooms in the Professional Care sector. With our expert knowledge, we actively support architects, planners and specialist tradesmen in the design of accessible bathrooms. The functional objectives of HEWI's System 900 is to support the independence and well-being of patients in the best possible way. Hygienic surfaces make cleaning easier and reduces the burden on caregivers.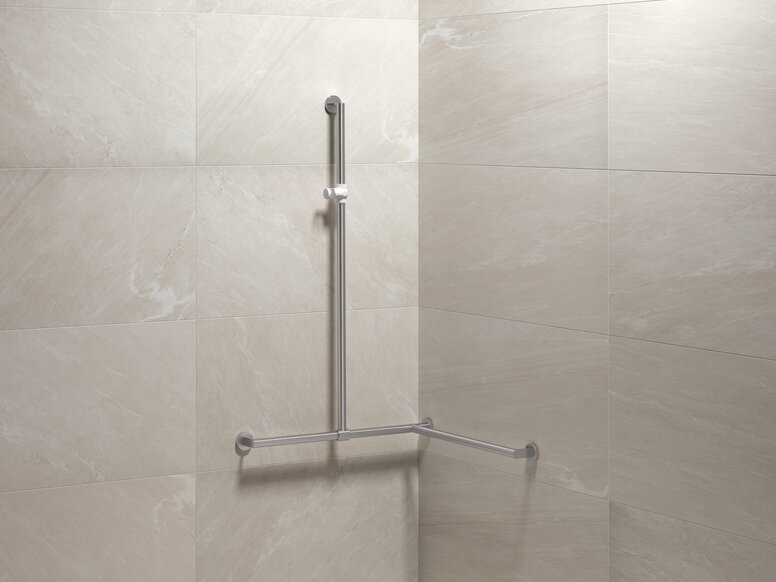 INDIVIDUALITY
Customised solutions
In existing bathrooms it is often problematic to achieve an optimum solution with standard products. Projections in the wall, small floor plans or an unfavourable room layout require individual planning and products that are made to measure. System 900 offers tailor-made support and rod systems that fit exactly into the structural conditions. The custom-made products are available in quantities of one.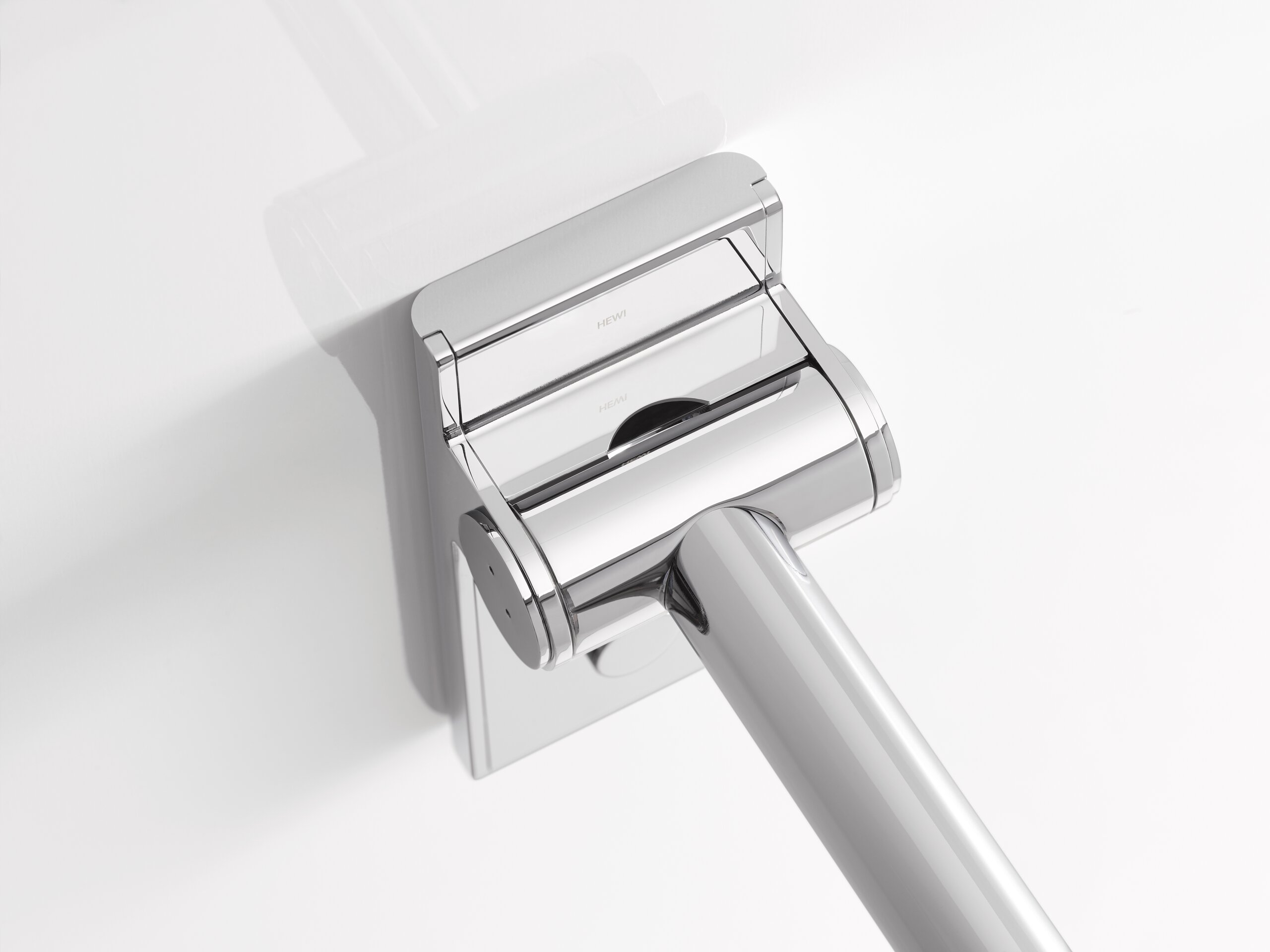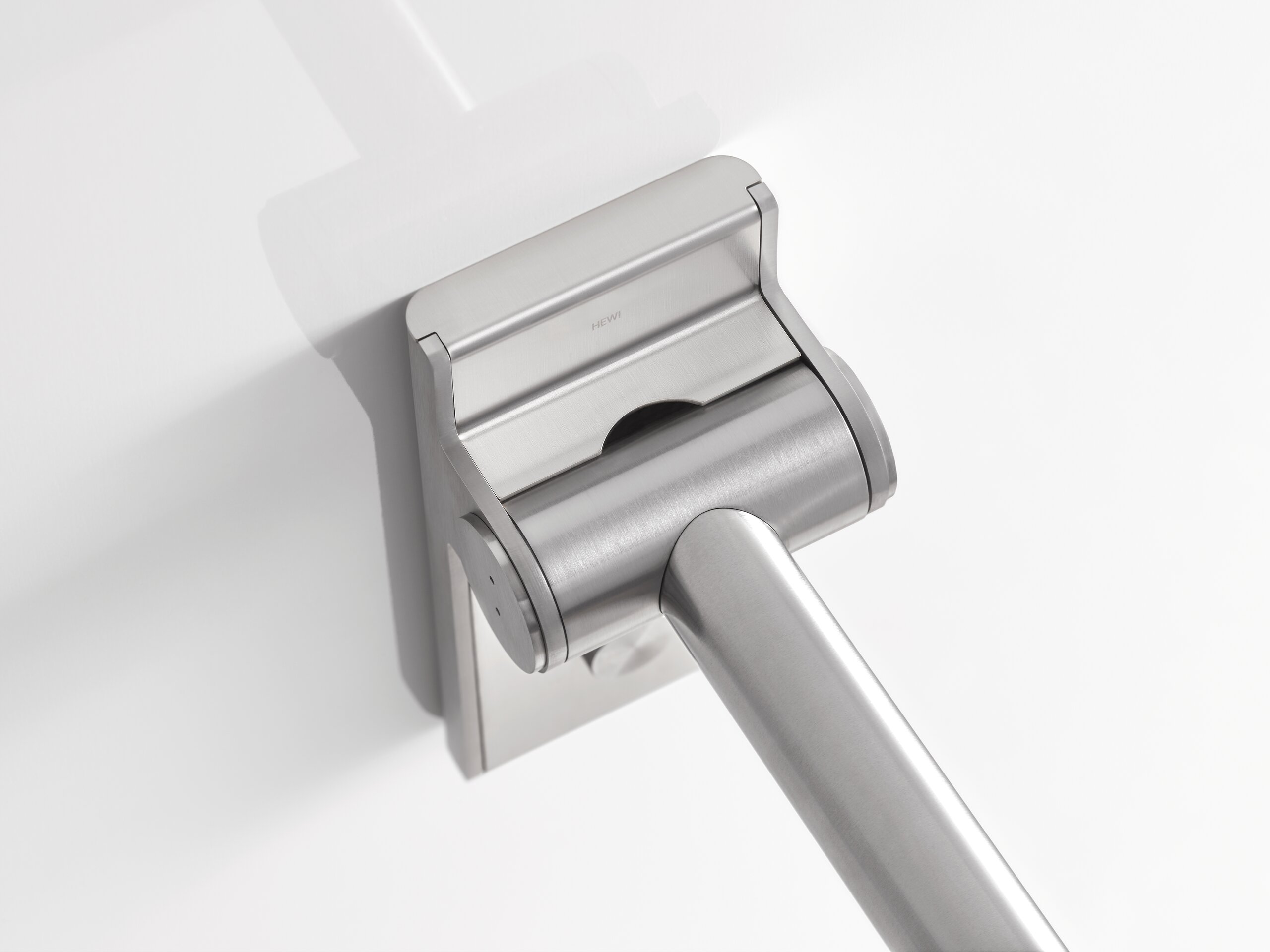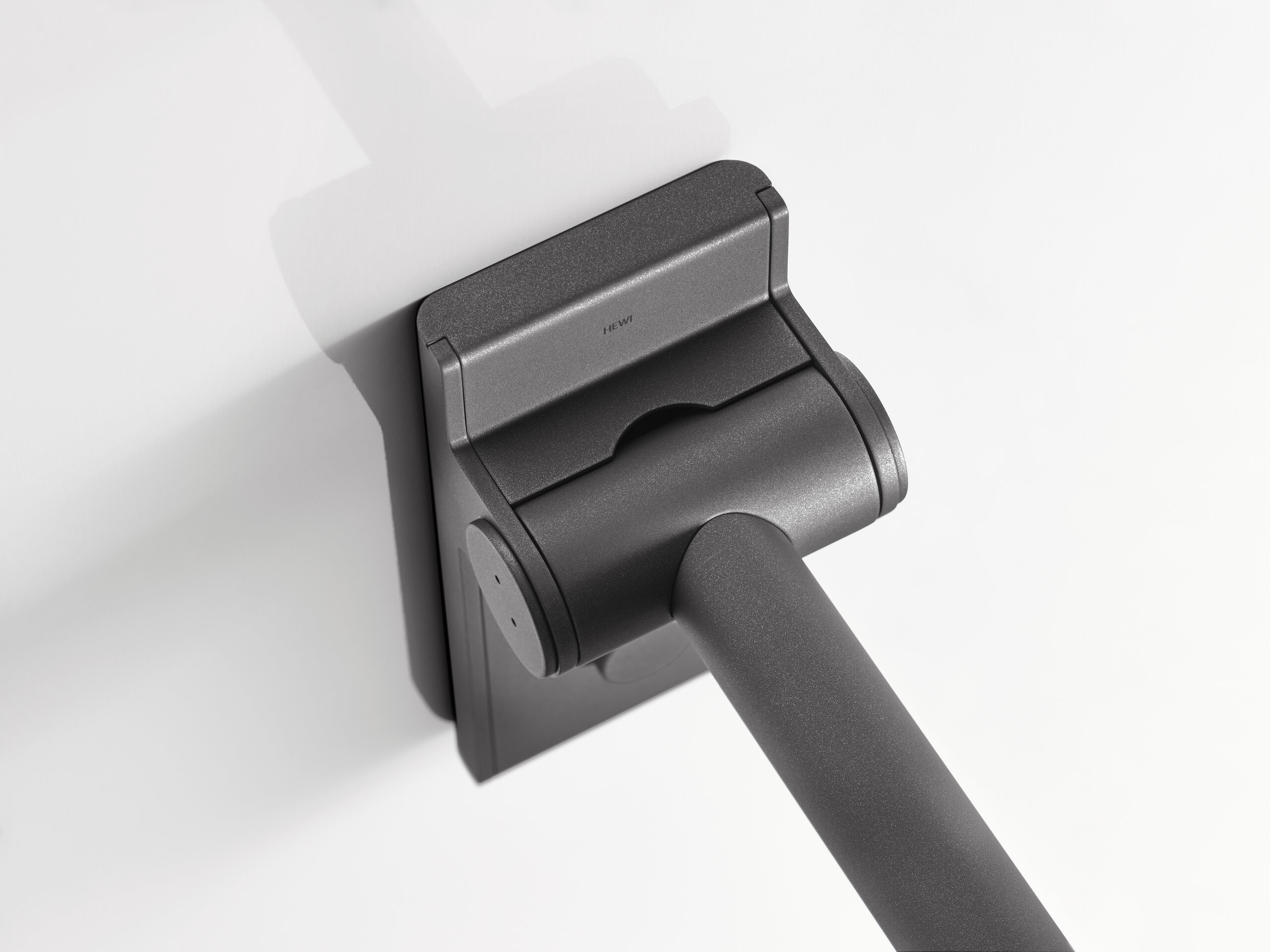 Surface variety
For more design freedom
System 900
System 900 offers sophisticated design and enables standard-compliant design without compromise. System 900 also complies internationally with SIA and ÖNORM, ADA, British Standard and Doc M specifications.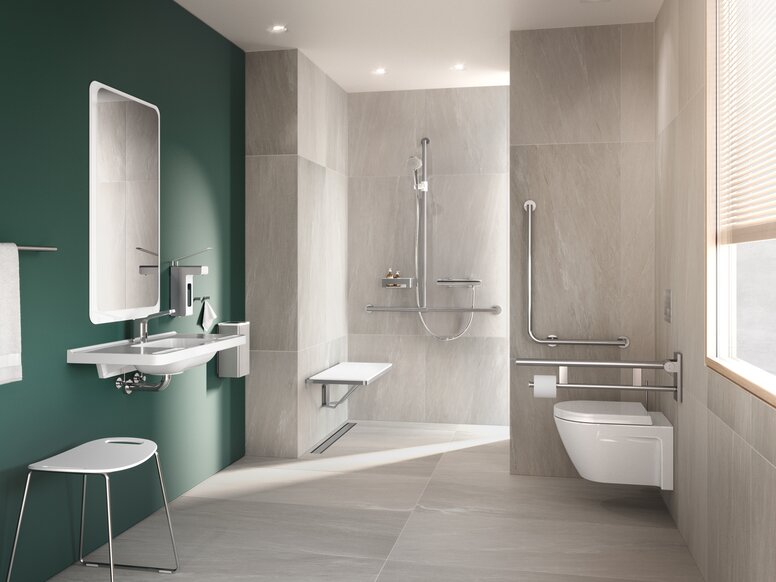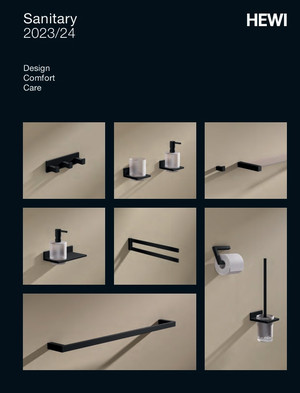 The HEWI catalogue
All product ranges and systems in one assortment
From washbasins and accessories to fittings, hinged support rails and seats
Download PDF
All information about the products
Products, photos, sizes and details
Various design options and colour combinations
Product Catalogue
Design
NOA Product design, Aachen
HEWI, Bad Arolsen
Awards
Iconic Awards Innovative Architecture 2018 Winner
iF Gold Award 2019
German Design Award 2019 - Winner
Universal Design Expert Winner 2019
Universal Design Consumer Winner 2019
ZVSHK Produkt Award "Badkomfort für Generationen" 2019
German Innovation Award 2019







THIS COULD ALSO INTEREST YOU