With the founding of HEWI in 1929, Heinrich Wilke helped shape a piece of industrial history. From products for agriculture through buttons to the pay tray, for which he even received the German Inventor's Badge in 1934, Heinrich Wilke developed products 90 years ago which were distinguished by functionality and offered added value for the user. At the end of the 1950s, Heinrich Wilke brought the first door handles onto the market, which he manufactured in the production facility then still located in Bad Arolsen.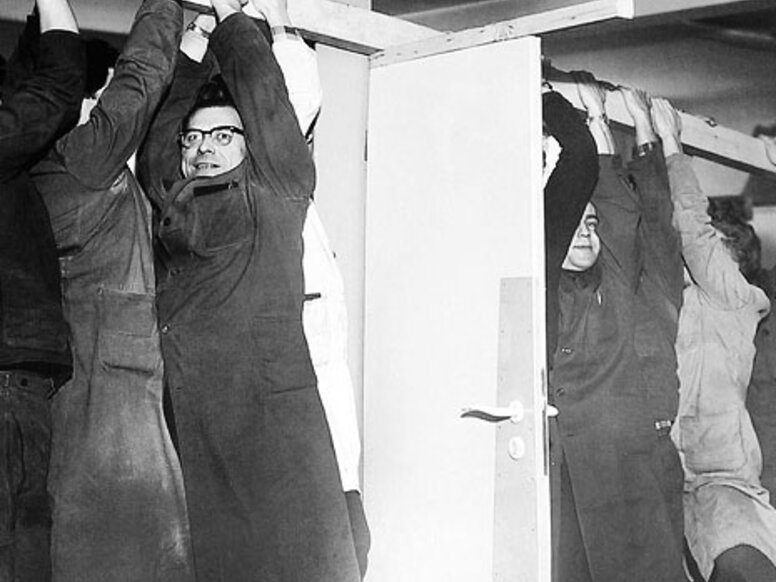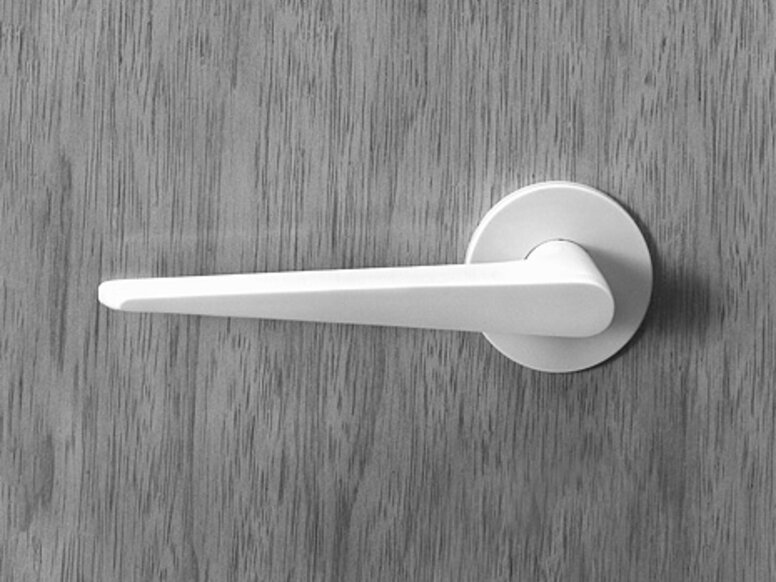 He and his son Rudolf Wilke, who had inherited his father's pioneering spirit, succeeded in winning the major contract for the University of Marburg. The architect's requirements for the door handles were demanding. In 1969, Rudolf Wilke developed the still famous lever handle 111 according to the architect's ideas. HEWI achieved the breakthrough: Brilliant colours, high-gloss surfaces and patented hardware technologies as well as unsurpassed durable quality have made System 111 a design icon. Even 50 years after its creation, the 111 enriches our everyday life. Every day anew, you have a piece of architectural history in your hand with this classic, which can still be found in many schools, hospitals and private homes today.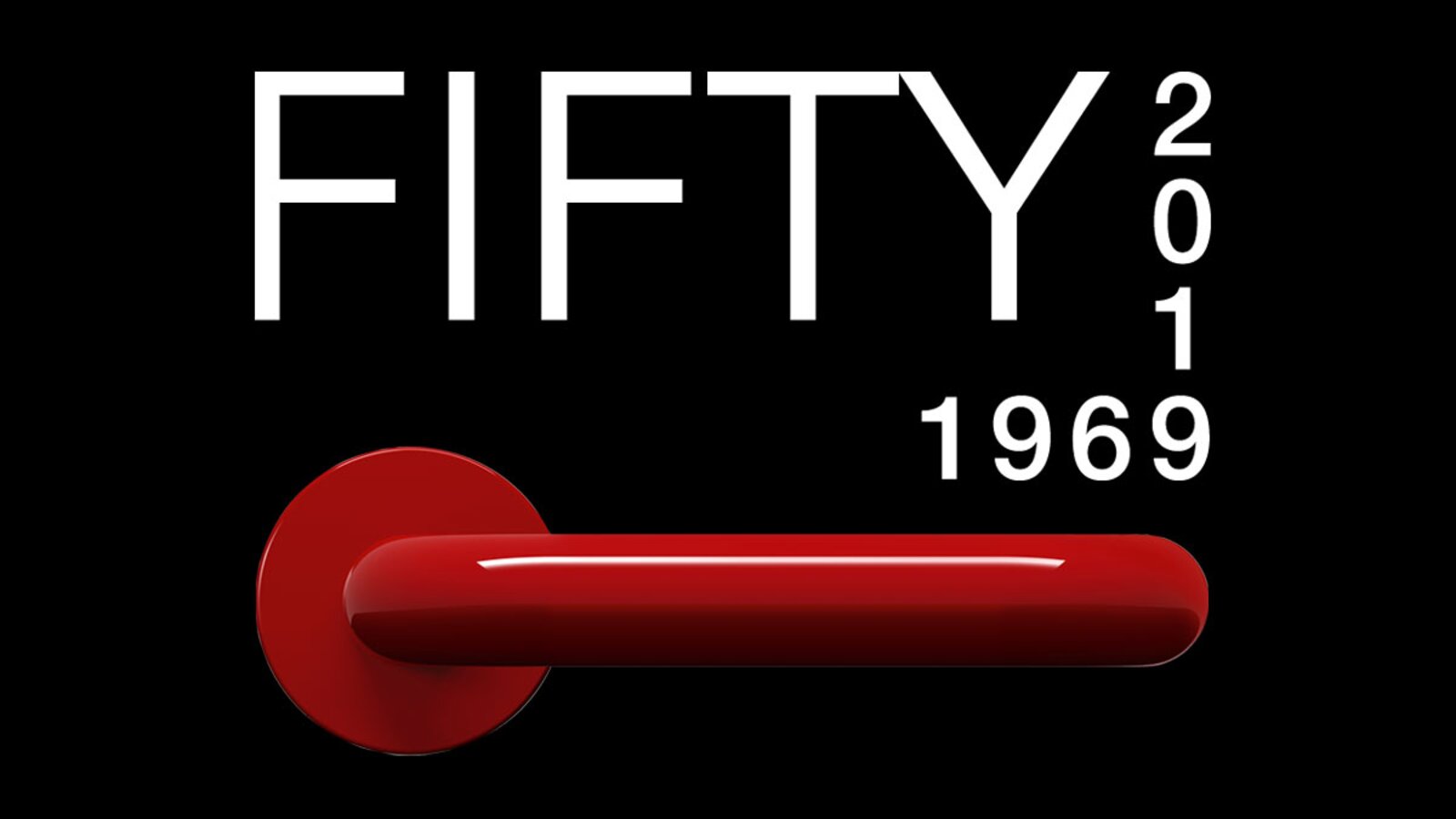 With system to market leadership
The first accessories for the bathroom were developed to match System 111, followed by wardrobes and furniture: the system concept was born. More than 35 years ago, the first barrier-free solutions such as handles and seats were added. In collaboration with architects and users, HEWI developed further solutions for cross-generational furnishing. HEWI invested: Production and toolmaking were continuously expanded and have now grown to over 46,000 square meters in Mengeringhausen.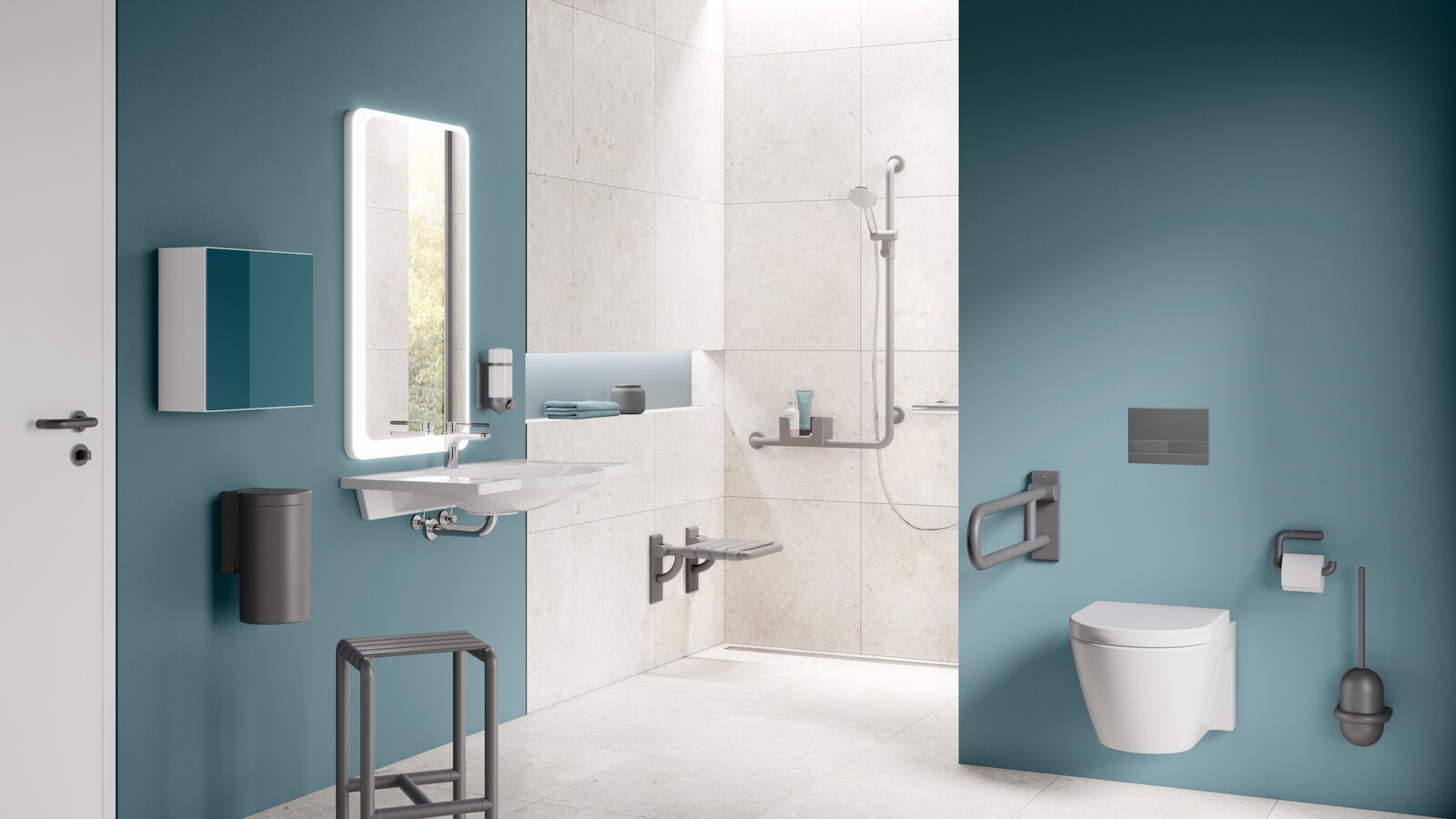 Based on the self-conception of an architectural brand, HEWI today designs barrier-free rooms - for one's own four walls, hospitals, retirement homes, hotels and office buildings all over the world. Typical of the HEWI brand is the design process, which has been continuously refined over the years and which leads again and again to products that are usable and useful for the largest possible group of people. The combination of excellent design and intelligent functions is then as now firmly anchored in HEWI's DNA. Material and design options of HEWI systems provide countless design possibilities. The award of the title of Hessen Champion in the world market leader category and numerous design awards crown the success story of the Bad Arolsen-based family company. Even after 90 years, HEWI still stands for innovation made in Germany.