HEWI MAG / Knowledge
Disinfection at the entrance
Feel safe immediately: Whether it's pandemic or cold season, a hand sanitiser dispenser placed at the entrance of a building gives visitors a sense of safety. Help companies, hotels and institutions implement hand sanitation in the entrance of their buildings.
TYPES OF HAND SANITISER DISPENSERS
Disinfection dispenser electric
Disinfection dispenser manual
Disinfection dispenser touchless
Mobile disinfection dispenser
A hand sanitiser dispenser placed at the entrance of a building allows visitors to disinfect their hands. This reduces the transmission of pathogens to a minimum. Ideally, the dispenser should blend harmoniously with the surrounding of the entrance and yet remain immediately recognisable. This is made possible by giving the dispensers a minimalist design and a wide range of materials.
WALL MOUNTED OR FREE STANDING DISPENSER
dispenser systems available for hand sanitisers at the entrance of buildings. You can mount them on the wall or choose a free-standing version. Mobile dispensers provide active protection against infection - wherever you need it. Wall dispensers are great for wash rooms and other places where they are in permanent use.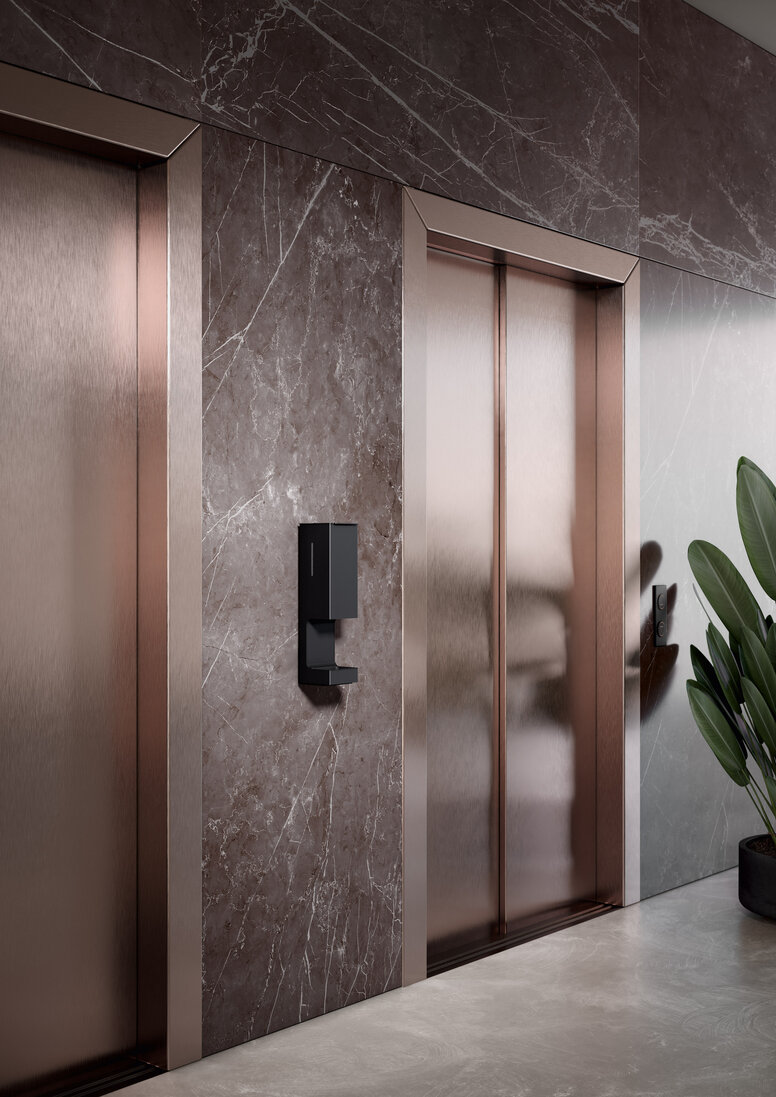 SANITISER DISPENSERS FOR RESTAURANTS, NURSERIES OR DOCTORS' SURGERIES
Sanitiser stands can be used in restaurants, daycare centres or doctors' surgeries thank to their varied design. The dispenser system should ideally feature an antimicrobial coating. The mobile sanitiser dispensers are powder-coated and available in black, several shades of grey, white as well as stainless steel variants.
OPERATION OF THE SANITISER DISPENSER
The sanitiser dispenser sensor operates without the need for touching it. The mechanism and drip tray are integrated into the stand. A reinforced base ensures optimum stability during disinfection at the entrance buildings.
POVIDING SANITISER AT THE ENTRANCE WITH COORDINATED DESIGN
Combine standing sanitiser dispensers with other sanitary solutions. Soap and wall mounted sanitiser dispensers, paper towel dispensers and waste garbage cans are available in the same designs, creating an overall harmonious appearance.
STAY INFORMED SUBSCRIBE TO THE NEWSLETTER
Would you like to be informed about the latest solutions and products in the field of hygiene?
Then subscribe to our newsletter now.