HEWI MAG / Knowledge
HEWI: One of the major German brands
With their ninth edition of the high-quality publication series, "The Major German Brands", the German Design Council recognises, as the name implies, outstanding German brands. HEWI is one of those brands and has once again underlined its market leadership in the area of accessibility.
For a strong brand to stay at the top of its game in a high speed world undergoing fundamental restructuring, needs to differentiate itself and have a solid value proposition. The title of this year's volume, "DESIGN. BRAND. INNOVATION." sums up this triad of success. "Those who orient themselves towards the sweet spot of these three dimensions are likely to endure," says up Lutz Dietzold, Managing Director of the German Design Council Foundation. "The brands in our award book can all tell success stories based around this trilogy."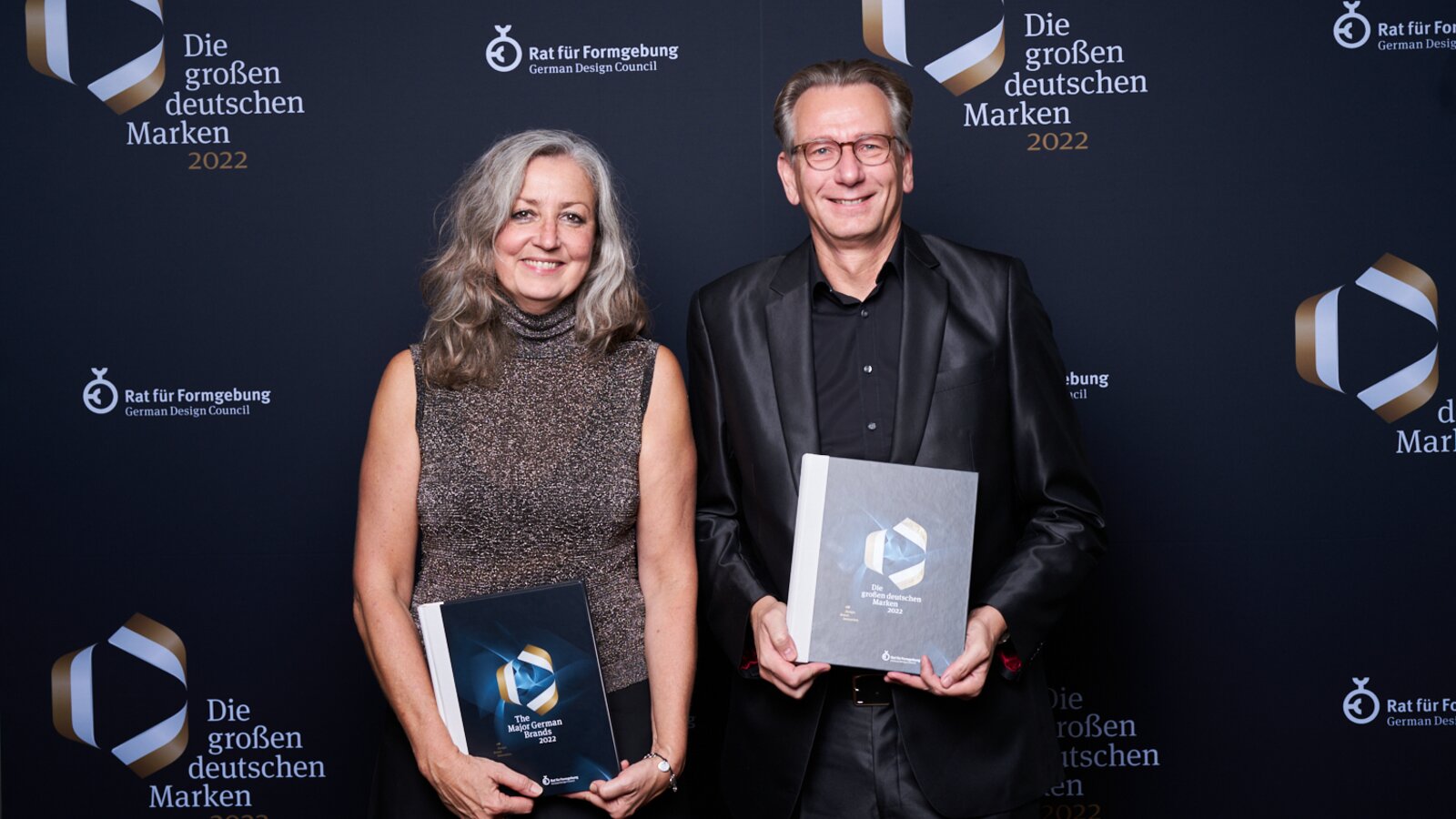 Universal Design - the focus is on people
For decades HEWI has been committed to Universal Design as a sustainable design philosophy within its own DNA. This design focussed attitude consistently aligns the HEWI brand with the essential principle that the focus is always on people.
More than anything, HEWI has consistently remained true to one simple philosophy whilst designing and developing its products: Design is diversity and concerns everyone. Not more for one person and less for another. Design affects everyone at all times, in every phase of their lives. Over many phases of our lives it can be the comfort that one has always wished for that suddenly becomes an irreplaceable support in everyday life.
HEWI sums this up for itself and its customers with the expression; "Design Comfort Care" - or rather, identifies the three points to which the company is fully committed. And the company carries this through with its competence as a brand across all elements of design, from the details of a soap dispenser to the overall concept of accessibility for all. HEWI offers everyone an aesthetic solution for the bathroom tailored to their needs: Design Comfort Care
In its series "The Great German Brands", the German Design Council has been presenting outstanding German brand companies since 2013. Whether a creative milestone of design culture or standing out with a special innovation: "The Great German Brands" reflect the entire spectrum of German industry.
Would you like to know more about our products? Subscribe to our newsletter now. Each month we'll give you all our news, tell you about trends and new, innovative products. Register now for free.