HEWI Mag / News
HEWI honoured as world market leader
At the 27th Hessian Entrepreneurs' Day of the Association of Hessian Business Associations on 30 October 2018, the "Hessen Champions 2018" were chosen.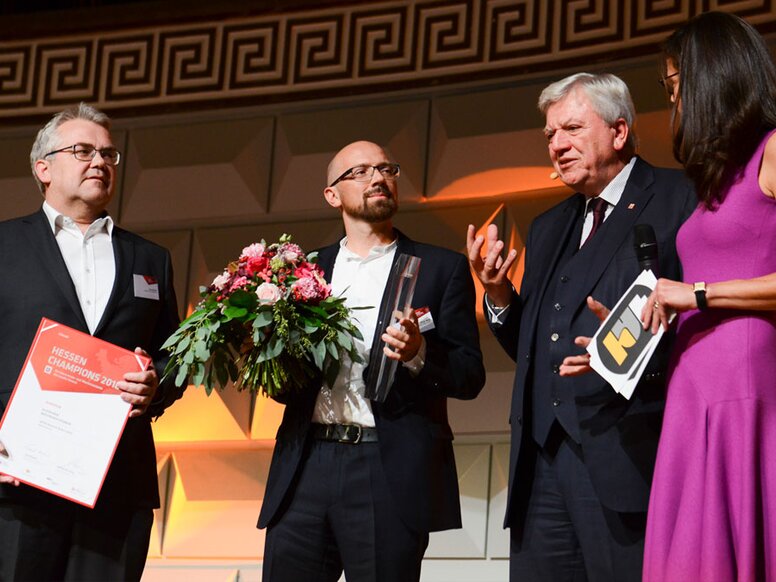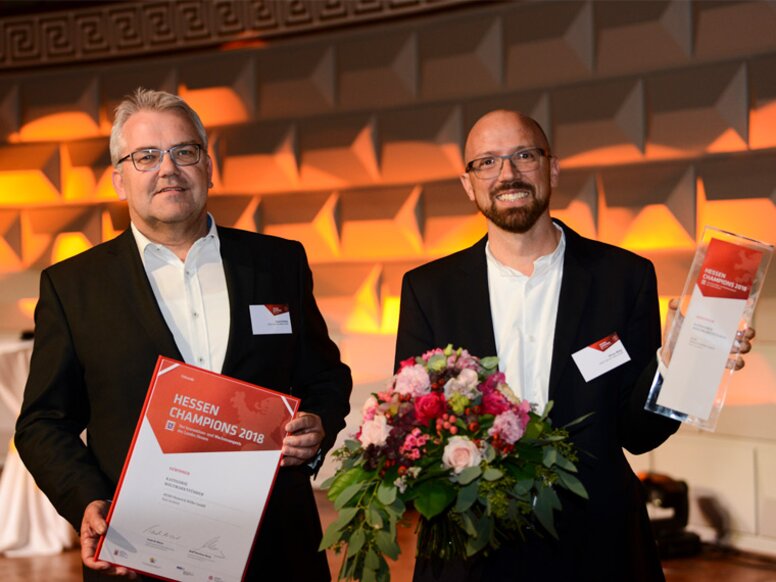 The Innovation and Growth Award of the State of Hessen comprises the categories world market leader, job engine and innovation. The winners are selected by a jury with representatives from business, politics and media. Nine out of 61 applicants made it to the finals of the prestigious competition, four of them were awarded prizes.
The winner in the world market leader category is HEWI. The standards for the barrier-free design of bathrooms in public facilities, such as hotels and hospitals, vary widely. HEWI has faced up to the complexity of demanding national and international requirements and, with System 900, has created a solution which fulfils them uncompromisingly and in a particularly innovative way.
With the "Hessen Champions", the Ministry of Economics, the Association of Hessian Business Associations and the Mittelständische Beteiligungsgesellschaft Hessen honor special entrepreneurial successes. Minister President Volker Bouffier, Minister of Economics Tarek Al-Wazir and VhU President Wolf Matthias Mang honoured the winners in front of more than 1000 guests in the Wiesbaden Kurhaus.